Team Crime Story:
This was another intense week at crimestory.com, we explored the idea of Prison Abolition. We highlighted the thoughts of a poet and teacher who, as a former inmate, offers unique insight into the American prison experience. We continued our series on the media coverage of the impact of the COVID-19 virus on America's prisons and jails. And we continued our podcast series on the Robert Durst trial. 
Also, I represented Crime Story in a couple of appearances on a nationally renown political news and opinion webside.
On Monday, we presented a conversation between Amanda Knox and Reginald Dwayne Betts, an acclaimed poet, memoirist, and attorney residing in Connecticut. Betts is also formerly incarcerated; he served eight years in prison for a carjacking he committed as a teen. His latest book of poetry, Felon, is a deeply humanizing portrait of the lingering impact the criminal justice system has on a person's life. Betts also partnered with The Andrew W. Mellon Foundation on the Million Book Project, an initiative to distribute a curated 500-book collection to 1,000 prisons across the U.S.
On Tuesday, I was joined on the podcast by Georgetown Law Professor, MSNBC Legal Anylyst and Crime Story Consulting Editor, Paul Butler. In our conversation, Paul and I discuss the idea of prison abolition, its historical roots in the movement for black lives, and why he has chosen to study it as a scholar, and promote it as an advocate.
On Wednesday, we remiered the second episode of our path-blazing new podcast series, Jury Duty: The Trial of Robert Durst. The series breaks ground by telling the stories presented in a murder trial as the trial is happening.
In the episode entitled A History of Violence, prosecutor John Lewin asserts that Robert Durst tried to control his wife Kathie through violence, and that violence escalated until the day that Kathie Durst disappeared. "That is what the evidence will show," prosecutor John Lewin tells the jury in Durst's trial for the murder of his friend Susan Berman. Lewin continues his opening statement by asserting that Durst enlisted Berman to do "something for Bobby" that would make Berman a "loose end" that Durst felt compelled to "clean up."
You can listen now by clicking on your preferred platform below.
Apple Podcasts

Spotify

Castbox – Podcast Player

Acast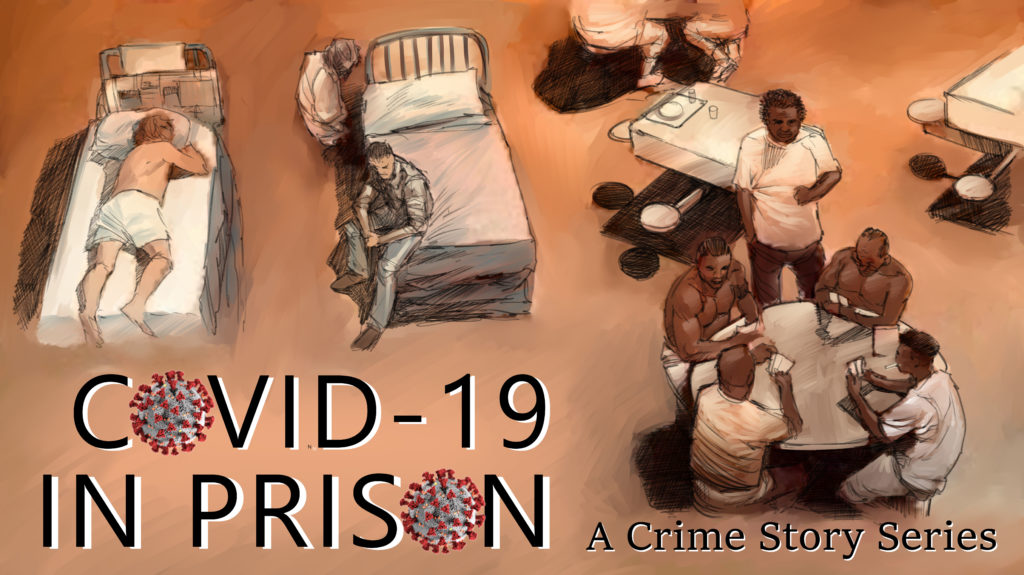 On Friday, Sean Smith continued his week by week analysis of the news stories aggregated in Crime Story Daily related to COVID-19 and our carceral system. In this installment, Sean looked at stories from the week of May 17.
Also this past week I made two appearances on Josh Marshall's Talking Points Memo website. TPM, as it is also known, is a leading political news and opinion site. The company helped incubate Crime Story Media, and owns a small percentage of it.
The first appearance was on Josh's podcast with Kate Riga and David Taintor. The second was this piece for TPM Cafe, the "outside voices and analysis" section of the site.
Both of my contributions were focused on Attorney General William Barr and were meant to offer context for Barr's anticipated appearance before the House Judiciary Committee this coming week.
---
As is our custom, we present a summary of Hannah Teich's curated selection of some of the more interesting stories from Crime Story Daily over the past week. (In order to get to the full essay and the story links, please click through this link to Hannah's piece at crimestory.com.)

On the criminal justice policy front: WNYC's The Takeaway podcast explores "the future of policing in America." In a piece for the New York Times, a Black veteran police officer outlines a modest proposal: "Defund the police. But then re-fund them, better." And a piece from the San Jose Mercury News focuses on the Bay Area, offering a case study for two different approaches to reform.

In muckraker/watchdog reporting: Oregon Public Broadcasting reports from Portland, where daily protests against police brutality have been met with a significant federal law enforcement response. Pieces from the Washington Post and the New York Times examine legal and historical precedents for the federal crackdown. The Bulwark outlines everything we know – and don't know – about Portland and the DHS, while The Nation focuses on Trump's "law and order" bluster as a tactic in his increasingly desperate reelection campaign.

In complex crime storytelling: Through the lens of one family's story, a piece from The Atlantic highlights the promise – and the perils – of restorative justice. A piece from GQ focuses on the 1983 lynching of a Black man in small-town Georgia – and his family's three-decade quest for justice.

And in culture/true crime: A piece from Time extends the "copaganda" debate to superheroes, while a piece from New York Magazine questions why there are so few plays about cops.
Again, you can click here to go to Hannah's weekly essay and find links to those articles.

For those of you wondering how you can catch up on previous Crime Story newsletters, just click here and your question shall be answered.

Thanks again for reading and listening.

Kary Antholis

Publisher/Editor, Crime Story

editor@crimestory.com