This week at Crime Story we presented my interview with one of the major contributors to the way crime stories are told in popular culture. Mike Romano shared an important update on the work of the Three Strikes Project, and we continued our serialization of Judge Katherine Mader's memoir.
Welcome to our summary of the week's events at CrimeStory.com and The Crime Story Podcast.
On Thursday we celebrated the 300th episode of the Crime Story Podcast by presenting a conversation with Peter Jankowski, President and Chief Operating Officer of Dick Wolf Enterprises, and Executive Producer of all of the iterations of the Law and Order franchise as well as Chicago Fire, Chicago PD and Chicago Med.
The conversation was recorded as part of a series of classes that I taught at The University of Southern California's School of Cinematic Arts back in 2018 and 2019. In this conversation, Peter and I discussed the people and forces that shaped his approach to storytelling, and we zeroed in on his experiences as the overseer of Dick Wolf's sprawling creative empire, with a particular focus on the original Law and Order series and Law and Order: SVU. Read and listen to the interview here.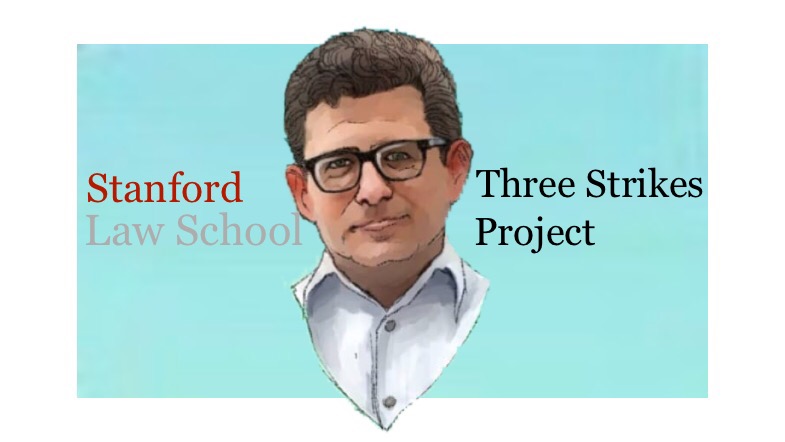 On Tuesday we presented Mike Romano's update on a significant victory for Three Strikes Project client Malcolm McGee when the United States Court of Appeals for the 10th Circuit in Denver reevaluated the availability of re-sentencing opportunities for people, like Malcolm, who would be serving much shorter sentences if convicted today. According to Romano, this decision "set important precedent opening re-sentencing opportunities and 'compassionate release' for federal prisoners across the country." Read about it here.

On Wednesday and Thursday, we continued our Crime Story series excerpting Inside the Robe: A Judge's Candid Tale of Criminal Justice in America, by Judge Katherine Mader (Ret.) which best selling author Michael Connelly called "a perfect book: engrossing and telling at the same time."
In Part 33 of Inside the Robe, Judge Mader takes us through a series of drug cases and explores the complex pressures that a judge faces in navigating the tactics of prosecution and defense counsel.
In Part 34, the Judge offers anecdotes of inexplicable strategic trial choices by both prosecutors and defense attorneys and also examines the perils of one police officer testifying against another.
---
Below we present Hannah Teich's condensed curation of the week's more interesting stories from Crime Story Daily. (Read Hannah's full essay including links to the mentioned articles.)
On the criminal justice policy front: A piece from the New Yorker centers on "the return of mass shootings," while pieces from Washington Monthly and the New York Times focus on the gun-control debate. And a piece from Slate, in collaboration with The Trace, also centers on the resurgence of mass shootings in America, challenging a media framework that often excludes the most vulnerable – and most impacted – victims of gun violence.

In muckraker/watchdog reporting: A piece from the Marshall Project examines the difficulties of prosecuting right-wing extremism; while pieces from USA Today, Mother Jones, and the Columbia Journalism Review center on the Derek Chauvin murder trial, which began in Minneapolis earlier this week.

In complex crime storytelling: A piece from the Intercept centers on the case of Rayford Burke, a Black man wrongfully convicted of murder by an all-white jury and sentenced to death. And a piece from Medium recounts "the meteoric rise and dramatic fall" of Steve Carroll, a high-powered, high-rolling corporate executive turned "pistol-clutching outlaw."

In culture/true crime: A piece from the Guardian goes inside the world of amateur true-crime detectives, while Slate reviews the new Peacock docuseries John Wayne Gacy: Devil in Disguise. And, in an interview with Teen Vogue, abolitionist and author Mariame Kaba discusses We Do This 'Til We Free Us, a new collection of her writings on abolition, gender, and racial and transformative justice.
Again, you can read Hannah's full weekly essay and find links to each of the mentioned articles.
And finally, here is your opportunity to catch up on previous Crime Story Newsletters.
Thanks again for reading and listening.
Kary Antholis
Publisher/Editor, Crime Story