This week at Crime Story we presented the story of a pivotal moment in the history of human rights law. Mike Romano shared news on a Three Strikes Project client, and we continued our serialization of Judge Katherine Mader's memoir.
Welcome to our summary of the week's events at CrimeStory.com and The Crime Story Podcast.
On Friday, we presented Part 4 of Sean Smith's Crime Story series Nuremberg. In this installment, Sean examines the United States prosecuting team's preparation and presentation of the documentary "Nazi Concentration Camps," and then follows with an assessment of the unprecedented dramatic impact of that film on the proceedings.

On Tuesday and Wednesday, we continued our Crime Story series excerpting Inside the Robe: A Judge's Candid Tale of Criminal Justice in America, by Judge Katherine Mader (Ret.) which best selling author Michael Connelly called "a perfect book: engrossing and telling at the same time."
In Part 35 of Inside the Robe, Judge Mader conveys why she has resisted any opportunities to transition from the area of criminal law to the more remunerative area of civil law, and takes us through the challenges of presiding over a case where a defendant agonizes over taking a plea bargain, and where the Judge has cause to wonder whether that defendant might be innocent.
In Part 36, Mader explores how a judge's views and life experiences impact their decisions, and concludes her anecdote about the case in which a defendant agonizes over taking a plea bargain.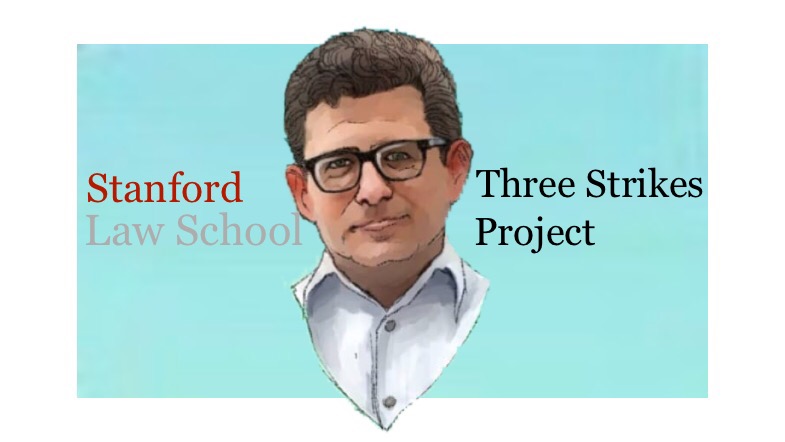 Also on Friday, we presented Mike Romano's news of the release of Three Strikes Project client Gene McCallum, who had served 15 years of a 30 year sentence under California's Three Strikes Law after a burglary conviction for stealing $2 in loose change from an empty motel room. Read about it here.
---
Below we present Hannah Teich's condensed curation of the week's more interesting stories from Crime Story Daily. (Read Hannah's full essay including links to the mentioned articles.)
On the criminal justice policy front: A piece from The Appeal outlines "14 steps Biden's DOJ can take now to reform America's criminal legal system." A piece from Slate focuses on the end of cash bail in California, while a piece from the New York Times centers on legal marijuana in New York. And a piece from the Washington Post highlights a "natural experiment" in criminal-justice policy reform.

In muckraker/watchdog reporting: A piece from the Marshall Project tackles rising crime and the 2020 "murder spike." Pieces from Rolling Stone, NBC, and the Columbia Journalism Review focus on media coverage of mass shootings and the gun-control debate.

In complex crime storytelling: Vanity Fair goes deep into the case of London's "elusive, acrobatic rare-book thieves." A piece from the Atlantic recounts the wild true tale of Jimmy Galante, "the mobster who bought his son a hockey team." And, in a piece for the New York TimesMagazine, incarcerated writer John J. Lennon details his own "COVID lockdown story."

In culture/true crime: The New York Times highlights three new books about the shortfalls of America's criminal justice system. WBUR reviews "This Is a Robbery," a new Netflix docuseries about the Isabella Stewart Gardner Museum art heist. Jacobin interviews Nico Walker, the war veteran turned convicted bank robber turned critically-acclaimed novelist behind 2018's bestselling Cherry. And the Atlantic reviews "Gangs of London," an "ornately violent" new crime drama from AMC.
Again, you can read Hannah's full weekly essay and find links to each of the mentioned articles.
And finally, here is your opportunity to catch up on previous Crime Story Newsletters.
Thanks again for reading and listening.
Kary Antholis
Publisher/Editor, Crime Story