Team Crime Story: This week brought a special report about a misrepresentations made by an L.A. prosecutor about remarks made to Crime Story L.A. District Attorney Gascón. We continued our presentation of the series by Katherine Mader and another update from Mike Romano.
Welcome to our summary of the week's events at CrimeStory.com and The Crime Story Podcast.

On Wednesday and Thursday, we continued our Crime Story series excerpting Inside the Robe: A Judge's Candid Tale of Criminal Justice in America, by Judge Katherine Mader (Ret.) which best selling author Michael Connelly called: "a perfect book: engrossing and telling at the same time."
In Part 23 of Inside the Robe, Judge Mader offers anecdotes illustrating how technological evidence can materially impact a case, and how a disruptive attorney, defendant or gallery member might pose a challenge to a judge's control of order in the courtroom.
In Part 24 she uses the examples of a gang trial and a drunk driving hearing to explore how a judge might handle issues like evaluating juror anxiety about security during a criminal trial, protecting defendants from facing unduly prejudicial evidence at trial, and confronting attorneys who mislead them. .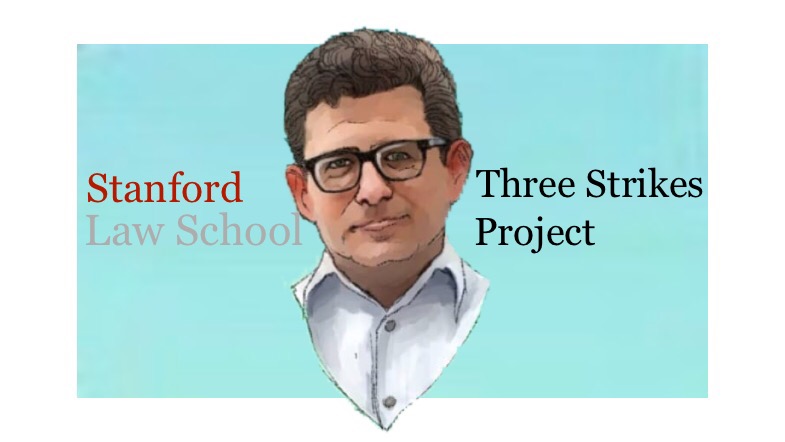 On Friday we presented Mike Romano's update on Three Strikes Project partnerships with the District Attorneys and Public Defenders in Santa Clara and San Francisco counties to identify candidates for resentencing and release from the California prison system. The partnership has already resulted in the release of 27 individuals.
You can read Mike's full update here.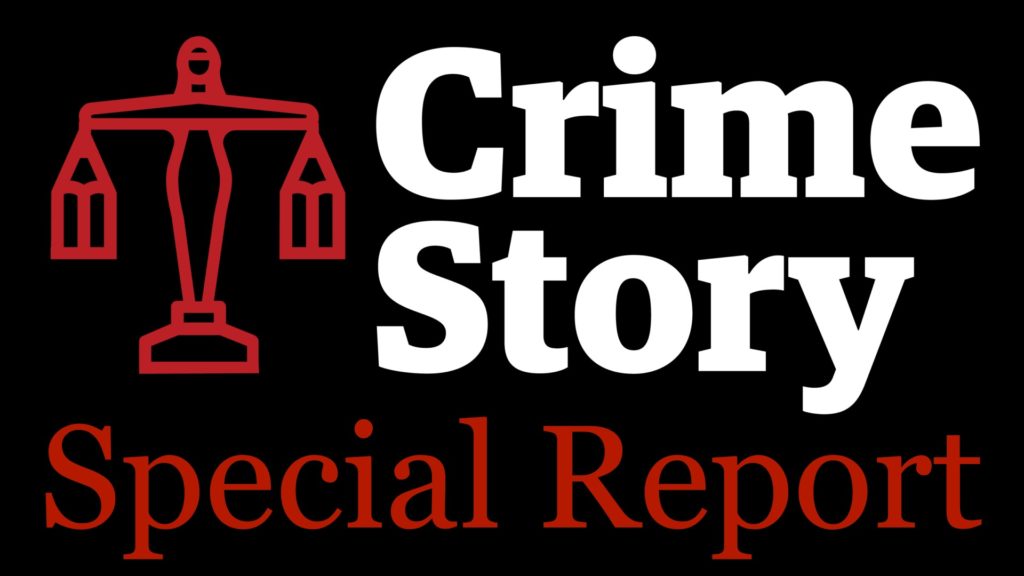 It was recently reported that Deputy District Attorney Jon Hatami has formally accused newly elected District Attorney George Gascón of discrimination for, among other things, comments he made during an interview with Crime Story.
Having reviewed the filing documents, yesterday we published the timeline of events and and a clarification for our readers of the erroneous representations presented in Hatami's claim.
---
Below we present Hannah Teich's condensed curation of the week's more interesting stories from Crime Story Daily. (Read Hannah's full essay including links to the mentioned articles.)
On the criminal justice policy front: The Washington Post reports from Virginia, where, earlier this week, lawmakers moved to abolish capital punishment – a historic first for one of the nation's most prolific death penalty states. The New York Times reports on sweeping criminal justice reforms in Illinois, which, this week, became the first state in the country to eliminate cash bail. On the national level, CNN reports that this week, House Democrats reintroduced policing legislation named in honor of George Floyd, whose death in police custody last year sparked nationwide calls to address police misconduct. And a piece from GQ focuses on Ithaca, New York, and "the most radical reimagining of policing in the post-George Floyd era so far."

In muckraker/watchdog reporting: A piece from The Atlantic highlights the Biden administration's uphill battle on immigration reform, while a piece from the New York Review of Books goes inside "America's hidden gulag." The Marshall Project and Mother Jones report from Texas, where a once-in-a-generation snowstorm, combined with a major failure of the state's electrical grid, have exacerbated already-dire conditions inside prisons and jails.

In complex crime storytelling: A piece from the New Republic tracks "the rise and fall of the L. Brent Bozells" and the decline of American conservatism. A piece from The Atlantic goes "inside the strange world of the police" with two journalists embedded in the LAPD. And a piece from ProPublica revisits the unsolved 1963 killing of a prominent Black politician and "the murder Chicago didn't want to solve."

In culture/true crime: A piece from IndieWire highlights two new true-crime-adjacent documentaries: HBO's Allen v. Farrow and The New York Times Presents: Framing Britney Spears. NPR reviews Two Truths and a Lie, the new true-crime book by journalist Ellen McGarrahan. And a piece from Slate focuses on Netflix's true crime boom and the new docuseries Crime Scene.
Again, you can read Hannah's full weekly essay and find links to each of the mentioned articles.
And finally, here is your opportunity to catch up on previous Crime Story Newsletters.
Thanks again for reading and listening.
Kary Antholis
Publisher/Editor, Crime Story