During this holiday week we published the final two parts of a new Crime Story series. We also presented a compilation of some of our most memorable Crime Story Journal entries. And we presented another client update from Stanford's Three Strikes Project.

Welcome to our summary of the week's events at CrimeStory.com and The Crime Story Podcast.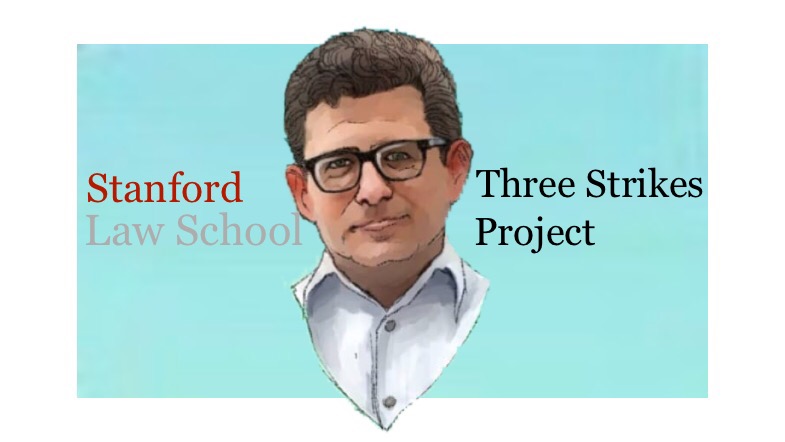 Also on Friday, we published Michael Romano's update on the case of Stanford Three Strikes Project client, Harold Bell, who — 23 years ago — was sentenced to life in prison without the possibility of parole for his part in a nonviolent conspiracy to distribute crack cocaine.

Romano relates that Bell amassed over 20 years of extensive engagement in educational and vocational programming while incarcerated. He also had a nearly perfect prison disciplinary record and the lowest-possible security classification available to a life prisoner.

On December 23, Bell was released to his family after one of the prior state 'felony' convictions used to trigger his mandatory life sentence had been reduced to a misdemeanor under reforms to California's drug laws by Proposition 47.
On Tuesday and Wednesday, we published Part 3 and Part 4 of Charlie Bagli's four-part essay, Susy Berman's Greatest Unfinished Story, a continuation of Crime Story's ongoing coverage of the Los Angeles trial of Robert Durst for Berman's murder. In these final parts, Bagli traces the final years of Berman's life and her work as a screenwriter as well as her financial struggles in the months before she was murdered. Bagli also recounts the events that led Los Angeles Police to zero in on Durst as their prime suspect.
And yesterday we published a collection of links to eleven stories that have helped define the Crime Story mission to explore what lies behind impactful real life narratives in the world of crime and justice.
Below we present Hannah Teich's condensed curation of the week's more interesting stories from Crime Story Daily. (Read Hannah's full essay including links to the mentioned articles.)

On the criminal justice policy front: As we close out 2020, a piece from Politico looks to the year ahead in criminal justice reform. Pieces from Mother Jones and Courthouse News focus on Los Angeles and newly-elected DA George Gascón. And the New York Times reports from Louisville, where, after a year defined by protests, the police department now faces a critical transition.

In muckraker/watchdog reporting: ProPublica goes inside the Trump administration's last-minute execution spree, while a piece from Mother Jones highlights the injustice of Trump's presidential pardons.

In complex crime storytelling: A piece from The Atlantic explores "an alternative to police that police can get behind." The Intercept recounts the story of Fate Winslow, who was recently released from a sentence of life without parole. And the Texas Observer interviews crime reporter Pamela Colloff.

In culture/true crime: A photo story from The Atlantic asks, "How will we remember 2020's Black Lives Matter protests?". Decider highlights Cops and Robbers, Netflix's "must-see" animated short about racial injustice. And the Financial Times reviews Live From The Prison Nation, a jazz album critique of the prison-industrial complex.

Again, you can read Hannah's full weekly essay and find links to each of the mentioned articles.

And finally, here is your opportunity to catch up on previous Crime Story Newsletters.

Thanks again for reading and listening.

Kary Antholis

Publisher/Editor, Crime Story

editor@crimestory.com