This Thanksgiving week we revisited a few of our most impactful Crime Story articles. We updated a major developments of a high profile criminal prosecution. And we presented another client update from Stanford's Three Strikes Project.
Welcome to our summary of the week's events at CrimeStory.com and The Crime Story Podcast.
On Tuesday we offered reprise presentations of two of Amanda Knox's most impactful interviews for Crime Story. We published Amanda's two-part conversation with Jason Flom about the injustice of the Rafay Murder Convictions, along with her interview with Sarah Gersten about the profoundly unjust case of Gersten's client Michael Thompson.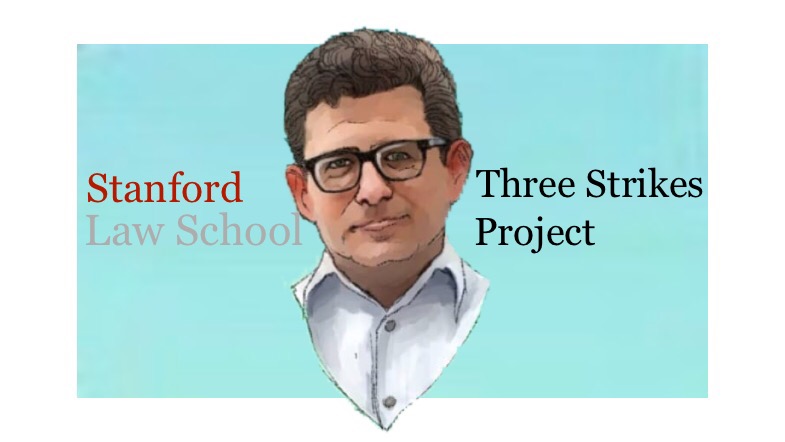 On Thursday, we published Michael Romano's report on the release of Stanford Three Strikes Project client Ronald Arthur, who had served 22 years for stealing an unlocked bicycle from the entrance of a convenience store in Los Angeles.
And on Saturday, we updated and reprised two stories (one by Molly Miller and one by me) that we published about the legal troubles faced by Los Angeles Rapper Drakeo the Ruler, who was born Darrell Caldwell, and who spent over 3 years in an L.A. Jail through one trial and pending a second trial.

In those articles, we explored both the political and cultural dimensions to Drakeo's case. Since that time, Drakeo released a critically acclaimed album recorded over a jail-house phone, and he accepted a plea bargain on a remaining Gang Conspiracy charge.

In our update, we explore the perilous nature of Drakeo's plea-bargain release.
---
Below we present Hannah Teich's condensed curation of the week's more interesting stories from Crime Story Daily. (Read Hannah's full essay including links to the mentioned articles.)
On the criminal justice policy front: Pieces from NBC News and the New Yorker focus on the 2020 election cycle and the ever-evolving role of local prosecutors. And the San Francisco Chronicle reports on the first prosecution of a police officer for an on-the-job homicide in the city's modern history.
In muckraker/watchdog reporting: A New York Times op-ed surveys the state of the pandemic in America's prisons and jails, while The Intercept goes inside the California Institution for Women in Southern California. And a piece from the Marshall Project focuses on the pandemic and the rise of electronic surveillance.
In complex crime storytelling: Texas Monthly profiles Joe Gamaldi, national vice president of the Fraternal Order of Police and "a bad cop's best friend." A piece from the Seattle Times focuses on the mysterious death of 23-year-old Autumn Lee Stone. And, in a piece for the Marshall Project, formerly incarcerated journalist Keri Blakinger reflects on her first Thanksgiving behind bars.
And in culture/true crime: i-D reviews the HBO true-crime documentary Murder on Middle Beach. The Washington Post reviews "The Woman Who Stole Vermeer," a new book by the art crimes expert Anthony M. Amore. And Tom Brown's Body, a new podcast from Texas Monthly, investigates an unsolved murder in a tiny north Texas town.
Again, you can read Hannah's full weekly essay and find links to each of the mentioned articles.
---
And finally, here is your opportunity to catch up on previous Crime Story Newsletters.
Thanks again for reading and listening.
Kary Antholis
Publisher/Editor, Crime Story