This week we launched TWO new series. We continued our coverage of a headline-grabbing L.A. criminal case. We offered a fascinating interview with a man literally born into the struggle for social justice. And we presented another client update from Stanford's Three Strikes Project.
Welcome to our summary of the week's events at CrimeStory.com and The Crime Story Podcast. (One quick request: If you like what we are doing on the podcast, please rate, review, follow and share us at Apple Podcasts, Spotify or where ever you get your podcasts.)
On Monday we presented Chasey Ridgley's Danny Masterson and the Tension between Due Process and #MeToo. Chasey's story continued Crime Story's examination of the justice-related issues and implications of the the television star's indictment for a series of rapes that allegedly occurred nearly two decades ago.

On Friday, I was a guest on Court TV's "On the Docket" segment, offering a status report on the Masterson case.

On Tuesday and Wednesday, we offered the first two installments of a new Crime Story series. Katherine Mader spent two decades as a Judge in Los Angeles Criminal Court, before retiring early in 2020. In August of this year, Judge Mader published Inside the Robe: A Judge's Candid Tale of Criminal Justice in America, which best selling author Michael Connelly called: "a perfect book: engrossing and telling at the same time."

The Judge has granted Crime Story permission to excerpt the entirety of her book over the coming months. In Part 1 of Inside the Robe, Judge Mader explains her intentions in writing the book and presents an illuminative anecdote about one of her first experiences as a criminal trial attorney.

In Part 2, Judge Mader offers some the context of her personal family history that informs her sense of justice, and then takes us inside the building where she presided as judge for nearly two decades.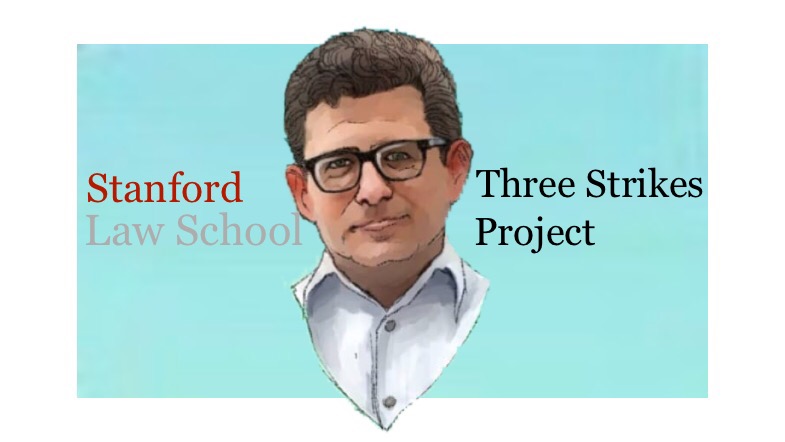 On Thursday, we published Michael Romano's exultant recap of six victories for clients of Stanford Three Strikes Project, including the release of Ron Medel, who had served over 20 years in prison for the second degree robbery of a Home Depot.
Later that day we presented Amanda Knox's interview with Mike Africa, Jr. a member of The MOVE Organization, and the Black Philly Radical Collective. Africa is a motivational resilience speaker who pushes his "Never Give Up" message, and engaged in a decades long fight to be reunited with his parents, who — until very recently — were imprisoned for their involvement in a shootout with the Philadelphia police. That struggle is the subject of a new documentary called 40 Years a Prisoner, which premieres on December 3 on HBO.
And then on Friday, we began another new Crime Story Series: Nuremberg by Sean Smith, the timely and timeless story of the effort to use international law to criminalize and condemn the menace embodied in the Nazi German leadership. Part 1 of Nuremberg establishes two of the key participants in the Nuremberg drama, American prosecutor Robert Jackson and defendant Nazi Reichsmarschall Hermann Goering. The first episode debuted on November 20th, the 75th Anniversary of the first day of the Nuremberg International Military Tribunal.
Below we present Hannah Teich's condensed curation of the week's more interesting stories from Crime Story Daily. (Read Hannah's full essay including links to the mentioned articles.)
On the criminal justice policy front: Prison Policy Initiative highlights the "promise – and peril" of Biden's criminal justice reform platform. Pieces from HuffPost and the American Prospect focus on LA, where anti-carceral candidates and policies won across the board this election cycle, thanks in large part to the efforts of Black Lives Matter.
In muckraker/watchdog reporting: A piece from USA Today details the spread of COVID-19 through FCI Oakdale, a federal prison complex in central Louisiana and home to one of the earliest and most lethal coronavirus outbreaks in the federal BOP. And Reuters takes a deep dive into one American city's struggle to police its police.
In complex crime storytelling: A piece from the New Yorker focuses on Vallejo, California, a city that for years has been ruled over – and terrorized by – its deadly police force. And, 25 years since the term was first coined, pieces from The Marshall Project break down the myth of the "superpredator."
And in culture/true crime: The New York Times reviews "Crazy, Not Insane," HBO's Alex Gibney-directed exploration into the pathology of crime. KQED interviews architect Deanna Van Buren, co-founder of the Oakland-based nonprofit firm Designing Justice. And Hyperallergic highlights Barring Freedom, a traveling art exhibition and online event series about prisons, policing, and justice.
Again, you can read Hannah's full weekly essay and find links to each of the mentioned articles.
And finally, here is your opportunity to catch up on previous Crime Story Newsletters.
Thanks again for reading and listening.
Kary Antholis
Publisher/Editor, Crime Story