This week we focused our coverage on the results of Tuesday's election as they related to the criminal legal process in California including pieces on L.A. ballot measures, statewide propositions, criminal judge races and the battle for Los Angeles District Attorney. And we presented another client update from Stanford's Three Strikes Project.
Welcome to our summary of the week's events at CrimeStory.com and The Crime Story Podcast. (One quick request: If you like what we are doing on the podcast, please rate, review, follow and share us at Apple Podcasts, Spotify or where ever you get your podcasts.)
On Wednesday, we published the news that George Gascón was projected to have defeated Los Angeles incumbent District Attorney Jackie Lacey. We also presented the results of the voting on the criminal justice initiatives Ballot Measure J and Propositions 17, 20 and 25, and on three races for Los Angeles Criminal Courts Judge.
And on Saturday we published video and transcripts of both Jackie Lacey's concession speech and George Gascón's first press conference as District Attorney-elect.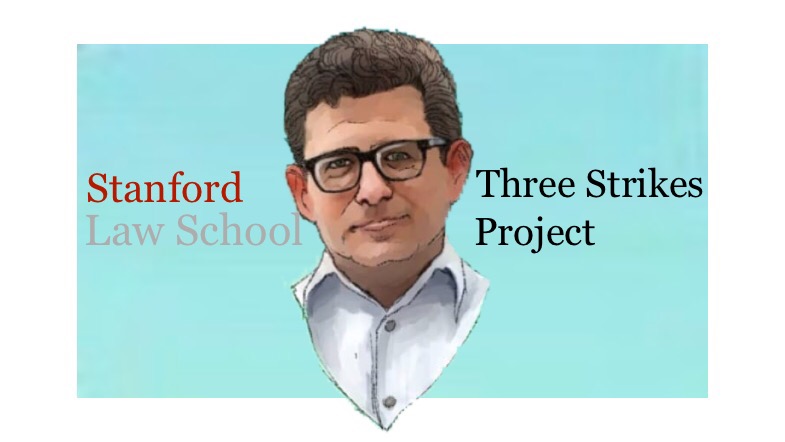 And on Thursday, we offered Michael Romano's recent report about the devastating story of Stanford Three Strikes Project client Alejandra Nolkemper, a transgender woman housed in a men's prison who has been routinely victimized and who, last week, was deemed ineligible for sentence reconsideration under Proposition 47.
Below we present Hannah Teich's condensed curation of the week's more interesting stories from Crime Story Daily. (Read Hannah's full essay including links to the mentioned articles.)
On the criminal justice policy front: There were many criminal justice-related issues on the ballot this year, from sheriff and prosecutor races to state and local initiatives on police oversight and over-incarceration. Pieces from Time and the Brennan Center survey the results of a mostly-promising Election Day for criminal justice reform. Vox and The Nation report from California, where the reform movement won major ground on Tuesday as voters turned out to support a series of ambitious criminal justice-related changes. Pieces from WBEZ, the Wall Street Journal, and The Appeal highlight key DA races – and gains for the "progressive prosecutor" movement – in Chicago, Orlando, Austin, and Glynn County, GA; while MSNBC and The Intercept focus on decriminalization and drug policy reform.
In muckraker/watchdog reporting: Pieces from Bloomberg CityLab and the New Yorker focus on felony disenfranchisement, outlining the long, dark history of criminal disenfranchisement laws in the US. And a piece from Undark Magazine examines mass incarceration as a driver of racial disparities in the COVID-19 pandemic.
In complex crime storytelling: Another piece from Bloomberg CityLab focuses on Minneapolis, where, after months of protest and upheaval, police have seemingly abandoned the city's underserved south side – and the community has stepped in to fill the void. And, in a piece for the Marshall Project, formerly incarcerated people share their experiences of participating in the democratic process.
And in culture/true crime: WHYY highlights "Rendering Justice," a new exhibition at the African American Museum in Philadelphia. A new documentary from Blue Ridge Public Radio, "Just Over the Line," examines how criminal justice can vary between counties. And, in a conversation with the LA Times, three crime-fiction writers discuss writing about law enforcement during a national reckoning.
Again, you can read Hannah's full weekly essay and find links to each of the mentioned articles.
And finally, here is your opportunity to catch up on previous Crime Story Newsletters.
Thanks again for reading and listening.
Kary Antholis
Publisher/Editor, Crime Story