This week we culminated our coverage of the upcoming Los Angeles District Attorney election, we continued our new Crime Story article and podcast series. We presented another client update from Stanford's Three Strikes Project. Welcome to our summary of the week's events at CrimeStory.com and The Crime Story Podcast. (One quick request: If you like what we are doing on the podcast, please rate, review, follow and share us at Apple Podcasts, Spotify or where ever you get your podcasts.)
On Monday and Tuesday, we presented my two-part (here and here) interview with Los Angeles County District Attorney Jackie Lacey.
Ms. Lacey is in the middle of a hotly-contested election race against former San Francisco District Attorney George Gascón. Back in March, before the Primary election that sent Ms. Lacey and Mr. Gascón to a runoff in the General Election, Molly Miller and I interviewed Mr. Gascón and the other Primary contestant, Rachel Rossi.
We also extended an invitation to Ms. Lacey and, after a series of conversations with her campaign, I had the opportunity to interview her via zoom last Tuesday, October 20.
In Part One of the interview, we discuss her upbringing, the people and events that shaped her values and ambitions, her path to becoming a prosecutor, her experiences in and her perspective on the Los Angeles county district attorneys office, and her view on the movement to reform our criminal legal process.
In Part Two, we discuss mass incarceration in California, law enforcement reform in Los Angeles, the relationship between line prosecutors and their supervisors in the Los Angeles District Attorney's office, the L.A. Conviction Review Unit, diversion programs for mental health, and the decision to retry David Martinez in a case that we are covering in our series Mongol: The Trial of David Martinez.
Also on Tuesday, we offered a special reprise presentation of the interview that Molly Miller and I conducted with Los Angeles District Attorney candidate George Gascón back in February of this year during the primary campaign. In March, Mr. Gascón and Ms. Lacey received enough votes to move on to the general election runoff, which culminates on Election Day, this coming Tuesday, November 3.
On Wednesday, we continued our exclusive new Crime Story series Mongol: The Trial of David Martinez, written and read by Molly Miller, that tells the story of the tragic killing of a police officer and the complex search for truth and justice in the aftermath of his death.

In this third installment we presented Part 4 and Part 5 — recounting how L.A. Public Defender Brady Sullivan came to represent David Martinez in the killing of Police Officer Shaun Diamond, and then, as Sullivan was developing his strategy for the case, how he came to a stunning realization.
On Thursday we published Parts 5 & 6 of Mongol: The Trial of David Martinez which describes how David Martinez came to an impasse with Sullivan on the strategy for his defense.

We will publish the final installments of Mongol next week, and you can find links to each of these instalments as they are published at this link.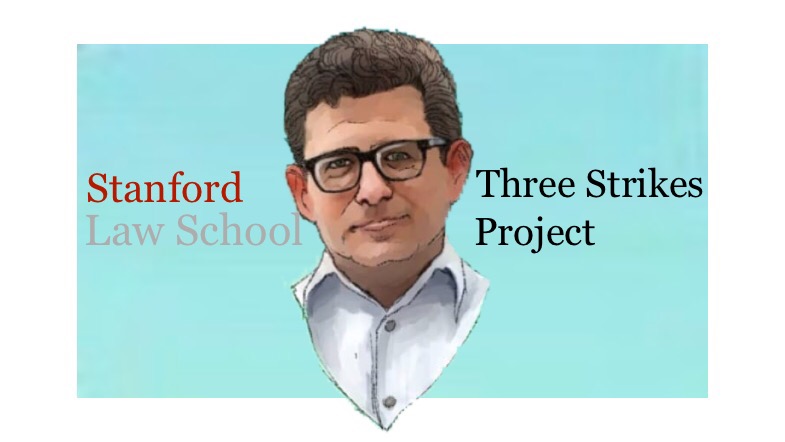 And on Friday, we offered Michael Romano's recent report about Stanford Three Strikes Project client Rose Watson, who was recently released from Prison after 22 years and an "overwhelming record of rehabilitation."
Below we present Hannah Teich's condensed curation of the week's more interesting stories from Crime Story Daily. (Read Hannah's full essay including links to the mentioned articles.)

On the criminal justice policy front: The Marshall Project highlights seven states where criminal justice reform will be on the ballot next week. A piece from the New York Times focuses on Oregon, where voters will weigh a first-in-the-nation proposal to decriminalize hard drugs. The Nation reports from Oklahoma, where debate over a ballot initiative to cut harsh prison sentences has divided anti-violence advocates. And a piece from Bloomberg CityLab focuses on police reform, outlining a range of ballot proposals in cities and states around the country that could strengthen oversight, increase accountability, and reduce police budgets and staffs.

In muckraker/watchdog reporting: A piece from The Marshall Project focuses on racial disparities in crime reporting, highlighting the relationship between "newsworthiness" and race. A ProPublica investigation reveals "how cops who use force and even kill can hide their names from the public" by invoking a law meant to protect victims of violent crimes. And a new report from Reuters highlights the cities and states where emergency criminal justice reforms, enacted as a "crash effort" to contain the spread of COVID-19, could lead to permanent change.

In complex crime storytelling: A new survey conducted by Slate and The Marshall Project explores incarcerated people's views on the presidential race, policing, and criminal justice reform. And, in a piece for The Guardian, two incarcerated journalists at San Quentin recount their experience of holding a mock election behind bars.

And in culture/true crime: The New York Review of Books interviews artist and filmmaker Garrett Bradley, director of the Sundance-awarded documentary Time. The New Yorker revisits the 1972 documentary Red Squad, an investigation of the NYPD's crackdown on Vietnam War protesters in the early 1970s. And the New York Times reviews "1 Million Roses for Angela Davis," a new exhibition in Dresden that explores East Germany's unlikely cult-hero obsession with the philosopher and Black liberation activist.

Again, you can read Hannah's full weekly essay and find links to each of the mentioned articles.

And finally, here is your opportunity to catch up on previous Crime Story Newsletters.

Thanks again for reading and listening.

Kary Antholis

Publisher/Editor, Crime Story

editor@crimestory.com