Welcome to your weekly opportunity to catch up on another busy week at CrimeStory.com. This week we offered new interviews by Amanda Knox, the Season 1 finale of our podcast series on the Robert Durst trial, and another installment in Sean Smith's series of pieces about COVID-19 in prison.
On Monday, Amanda Knox interviewed activist journalists and prison abolitionists Victoria Law and Maya Schenwar, about the problematic subtext of so-called humane forms of punitive surveillance and about an alternative path towards decarceration and a just criminal legal process.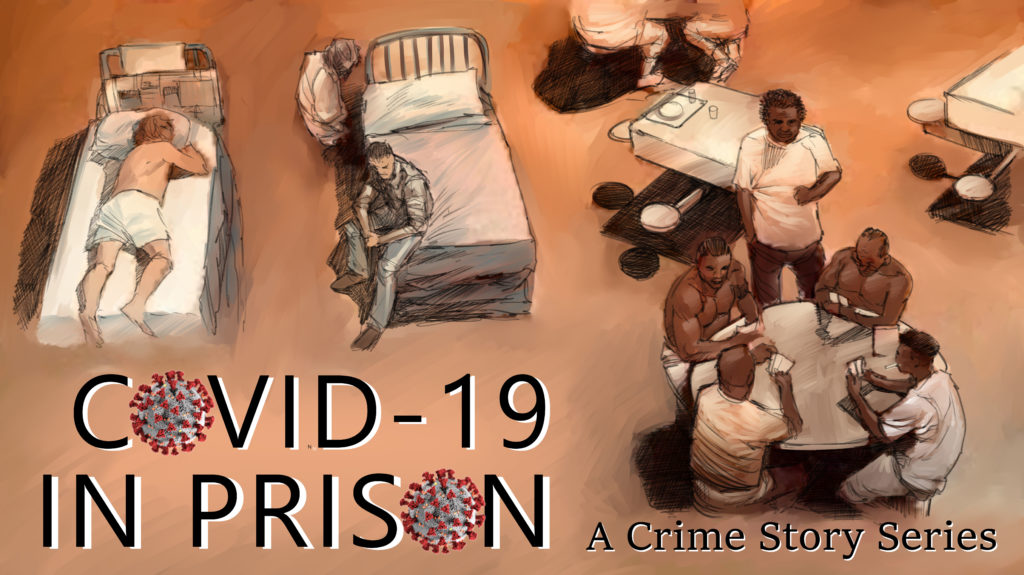 Check out Part 17 of Sean Smith's week by week analysis of the news stories aggregated in Crime Story Daily related to COVID-19 and our carceral system. In this installment, Sean looked at stories from the week of July 5.
On Wednesday, Amanda interviewed economist Brett Watson about his study of the impact of an Alaskan "cash to all citizens" program on crime rates in the state, and what those results might mean for the prospects of nationwide "universal basic income" proposals.
Listen to episode 12 (our Season Finale) of our podcast series Jury Duty: The Trial of Robert Durst.
In this final episode of Season 1 entitled Thank You for Your Time, David Chesnoff concludes the defense team's opening statement. It becomes clear that the jury will have to choose between two ways of interpreting evidence: Will they be guided by Chesnoff's mantra that "no evidence is evidence" deciding that the lack of CSI-type forensic evidence leaves them with reasonable doubt of Durst's guilt, or will they follow Lewin's OK Boomer Method deciding that the mess of circumstantial evidence surrounding Durst's actions and statements and the statements of others leaves only one reasonable explanation: that Robert Durst killed Susan Berman. And then, after two days of testimony the LA courts were shut down due to COVID-19 and the trial was suspended until next Spring. The episode concludes with a taste of the testimony that lies ahead in Season Two, and with an update on our plans to cover these proceedings in the coming months.
You can listen now by clicking on your preferred platform below.
Apple Podcasts

Spotify

Castbox – Podcast Player

Acast
Hannah Teich offered her weekly curation of some of the week's more interesting stories from Crime Story Daily. (Read Hannah's full essay including links to the mentioned articles.)
On the criminal justice policy front: This week, the Los Angeles Times officially endorsed George Gascón for LA County DA. With less than a month to go before Election Day, a separate piece from the LA Times looks at the mega-donors and police unions pouring millions into the race. The Intercept focuses on Portland, where months of protest have upended a heated mayoral race. A piece from Jacobin Magazine discusses the "economic origins of mass incarceration," while Christian Science Monitor outlines the long, fraught history of "law and order" politics.
In muckraker/watchdog reporting: The New York Times covers new developments in the Breonna Taylor case. A piece from The New Yorker focuses on Kentucky AG Daniel Cameron and the "empty facts" of the grand jury decision, while the Washington Post breaks down and corrects the misinformation surrounding the case. Finally, a piece from The Atlantic centers on the Oath Keepers, a pro-Trump militia group that has recruited thousands of soldiers, veterans, and police.
In complex crime storytelling: A piece from the New York Times focuses on Minneapolis, where, three months after a veto-proof majority of City Council members pledged to "end policing as we know it," their efforts have all but collapsed — "a case study in how idealist calls for structural change can falter." And, in a piece for The Atlantic, a former public defender, policy reformer, and self-proclaimed prison abolitionist reflects on her own experience of navigating the criminal justice system she spent a career working to change.
And in culture/true crime: The New York Times reviews "Marking Time: Art in the Age of Mass Incarceration," a new exhibition at New York City's MoMA PS1. Featuring works by more than 40 currently or formerly incarcerated artists, many of them crafted from found materials or scavenged trash, the show highlights what guest curator Nicole R. Fleetwood has termed "carceral aesthetics": an art shaped by "radically constricted space, an untethered institutional time, and material scarcity." And the Wall Street Journal profiles Garrett Bradley, the artist and filmmaker behind "Time," a Sundance-winning documentary about mass incarceration and the devastating impacts of the prison-industrial complex. The film spans more than two decades in the life of one New Orleans woman as she fights to free her husband from a 60-year prison sentence.
Again, you can read Hannah's full weekly essay and find links to each of the mentioned articles.
And finally, here is your opportunity to catch up on previous Crime Story Newsletters.
Thanks again for reading and listening.
Kary Antholis
Publisher/Editor, Crime Story