Welcome to your weekly opportunity to catch up on another busy week at CrimeStory.com. This week we offered new interviews by Amanda Knox, the penultimate episode of Season 1 of our podcast series on the Robert Durst trial, another piece by Sean Smith about COVID-19 in prison, and a reprise of a Paul Butler presentation.
But first, in some recent news, The Crime Story Podcast was recently ranked as the no. 10 Criminal Justice Podcast by the "Content Reader" company Feedspot.

And last week, I had the chance to be a guest on the two major Criminal Justice networks to discuss the recent hearing in the L.A. case of The People vs. Masterson, in which That 70's Show actor Danny Masterson has been accused of three counts of forcible rape for incidents dating back to 2001 and 2003. Check out my appearances on Court TV and Law&Crime.
On Monday Amanda Knox interviewed Laurie Levenson and Adam Grant, co-founders of L.A.'s Project for the Innocent based at Loyola Law School. Laurie and Adam discuss what it was like for them to start from scratch an organization dedicated to unearthing wrongful convictions and then build relationships with the national Innocence network.
With Wednesday's news of the indictment of former Louisville detective Brett Hankison for three felony counts of wanton endangerment, but no charges filed directly related to the death of Breonna Taylor, we offered this reprise presentation of the opening statement that Crime Story Consulting Editor Paul Butler would give if he was prosecuting the case. While officers Myles Cosgrove and Jonathan Mattingly were not indicted, Butler makes the case for why all three men should be held criminally culpable for Ms. Taylor's death. 
Also on Wednesday, Amanda Knox took a look at the culture of justice in one of the hotbeds of American political debate, Maricopa County, Arizona. Once the bastion of conservative icon Joe Arpaio and Progressive path-blazer George Gasćon, Maricopa is now home to a fierce political battle for the top prosecutor position in that county. Amanda interviewed one of the candidates in that race, Democrat Julie Gunnigle. 
Listen to episode 11 of our podcast series Jury Duty: The Trial of Robert Durst.
In the penultimate episode of Season 1 entitled No Evidence is Evidence, David Chesnoff takes over the defense team's opening statement and establishes his mantra for the day: "No evidence is evidence." By this he suggests that the jurors should lean into their desire for forensic evidence in assessing Robert Durst's culpability, and if they find such evidence lacking, they should consider that to be evidence in and of itself. Chesnoff then tries to pick apart portions of the prosecution's narrative of what happened to Kathie Durst and Susan Berman. He suggests to the jurors that there is an absence of forensic evidence to prove the case against Robert Durst beyond a reasonable doubt. You can listen now by clicking on your preferred platform below.
Apple Podcasts

Spotify

Castbox – Podcast Player

Acast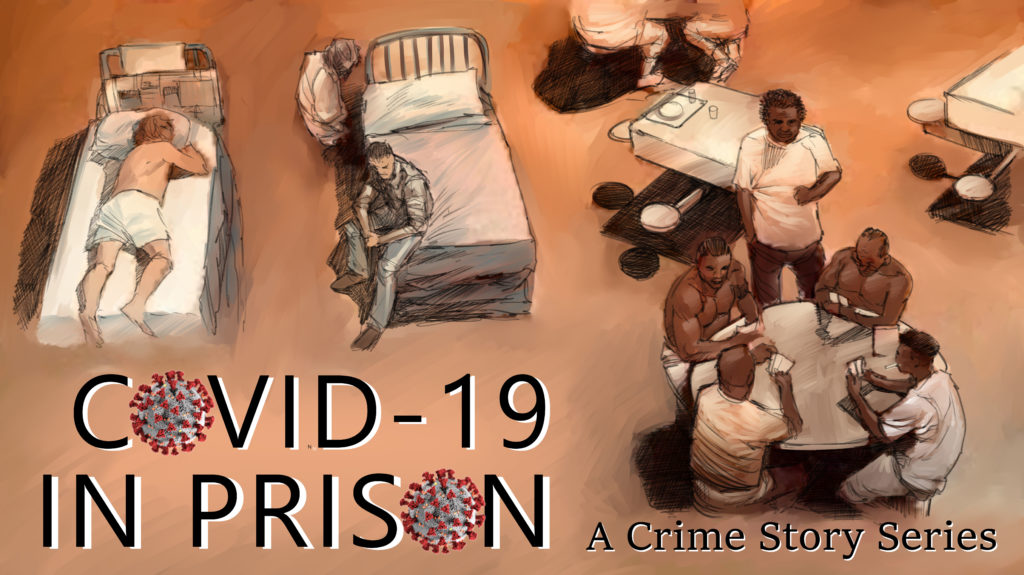 Check out Part 16 of Sean Smith's week by week analysis of the news stories aggregated in Crime Story Daily related to COVID-19 and our carceral system. In this installment, Sean looked at stories from the week of June 28.
Hannah Teich offered her curation of some of the week's more interesting stories from Crime Story Daily. (Read Hannah's full essay including links to the mentioned articles.)
On the criminal justice policy front: The Marshall Project surveys Justice Ruth Bader Ginsburg's record on race and criminal justice. In an op-ed for the Sacramento Bee, civil rights lawyer and advocate Michelle Alexander calls on Gov. Gavin Newsom to sign the Racial Justice Act. And HuffPost highlights Savanna's Act, bipartisan legislation enacted this week to address a "horrifying and largely invisible crisis": the murder or mysterious disappearance of more than 500 Native American women and girls.
In muckraker/watchdog reporting: Mother Jones outlines how "absurd legal maneuvering" protected the officers involved in Breonna Taylor's death. The Wall Street Journal reports that this outcome isn't unusual: very few police officers are charged with crimes related to shootings on the job. And a piece from ProPublica focuses on New Jersey, where prosecutors and judges have consistently downgraded charges brought against police officers for serious crimes.
In complex crime storytelling: In a piece for New York Magazine, incarcerated writer John J. Lennon paints a picture of pandemic life behind bars. The New York Review of Books rides along with CAHOOTS crisis responders in Eugene, Oregon. And a piece from Narratively focuses on "the pirates of the highways" – bands of cargo thieves who cruise America's interstates for unattended trailers to pick up and steal – and the specialized law enforcement teams tasked with tracking them down.
And in culture/true crime: In an interview with the New York Times, comedian Chris Rock discusses police brutality, America's racial reckoning, and his dramatic turn as a '50s crime lord in the new season of "Fargo." And a photo essay from The Nation focuses on one of New York City's most notorious and brutal jails, the Manhattan Detention Complex, AKA "the Tombs."
Again, you can read Hannah's full weekly essay and find links to each of the mentioned articles.
And finally, here is your opportunity to catch up on previous Crime Story Newsletters.
Thanks again for reading and listening.
Kary Antholis
Publisher/Editor, Crime Story