Welcome to your weekly opportunity to catch up on another busy week at CrimeStory.com.
Read Monday's Amanda Knox interview with Aya Gruber, professor of law at the University of Colorado, on how feminist reliance on the criminal justice system has contributed to mass incarceration, and on strategies for decoupling opposition to gender violence from a reliance on law enforcement. You can also learn more about how Ms. Gruber's work has influenced and been influenced by the Prison Abolition Movement in my interview with Paul Butler in Episode 195 of the Crime Story Podcast.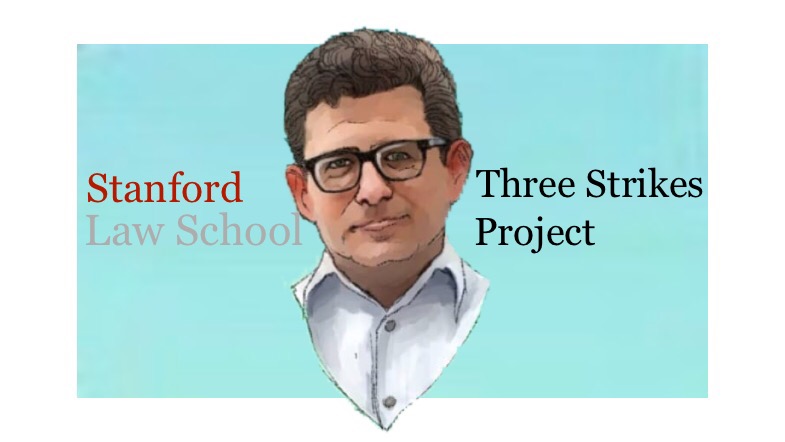 Also from Monday, you can read Michael Romano's report that Stanford Three Strikes Project client Troy Barron who was convicted of possession of cocaine in 1998, was released from a federal prison in Colorado last week – after serving over 20 years.
Check out Amanda's Wednesday interview with actor Carl Weathers (perhaps best known for playing Apollo Creed in the Rocky movie franchise) and Paul Alan Smith about a new book of letters called Pen Pal written by Tiyo Attallah Salah-El to Smith as Tiyo was serving a life sentence for murder. The conversation and the letters offer a deeply human portrait of Tiyo who died in prison in 2018. Weathers reads the letters for the audio book.
Listen to episode 10 of our podcast series Jury Duty: The Trial of Robert Durst.
In the episode, entitled Let's Talk About the Dismemberment, Dick DeGuerin continued his opening statement to the jury on behalf of Robert Durst by reprising his assertion from the trial in Texas that Durst killed Morris Black in self-defense and then – in a panic – dismembered Black's body. DeGuerin then tried to counter the prosecution's presentation of Durst's own incriminating interviews with the filmmaker's of The Jinx and with Deputy DA John Lewin by positing that Durst was manipulated into making these ill-advised statements.
You can listen now by clicking on your preferred platform below.
Apple Podcasts

Spotify

Castbox – Podcast Player

Acast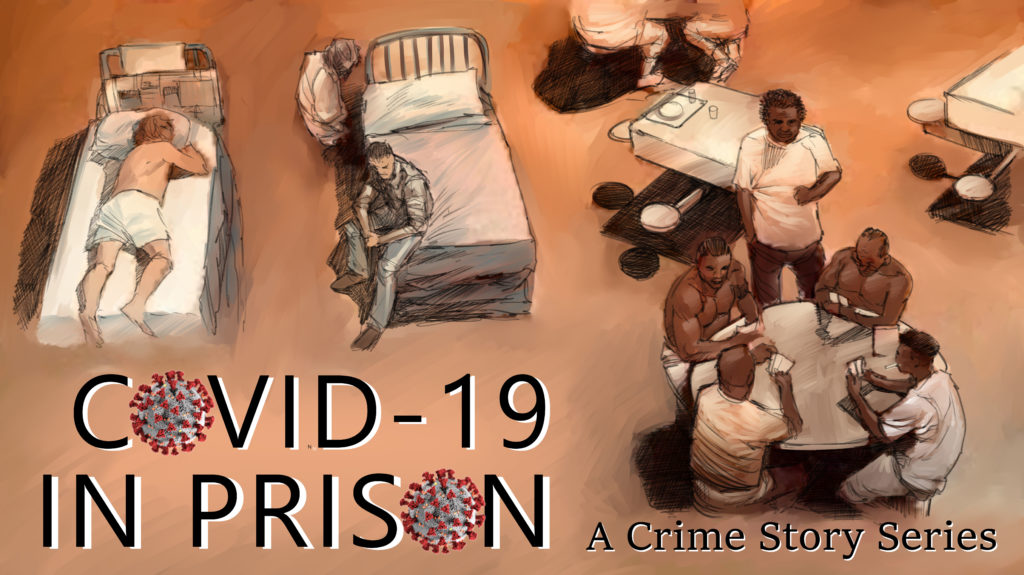 Check out Part 15 of Sean Smith's week by week analysis of the news stories aggregated in Crime Story Daily related to COVID-19 and our carceral system. In this installment, Sean looked at stories from the week of June 21.
Hannah Teich offered her curation of some of the week's more interesting stories from Crime Story Daily. (Read Hannah's full essay including links to the mentioned articles.)

On the criminal justice policy front: New research from the Brennan Center focuses on mass incarceration in the US as both a reflection and a cause of deepening economic inequality. And a piece from The Marshall Project focuses on the US Sentencing Commission, the powerful behind-the-scenes agency that writes sentencing rules for the entire federal prison system.

In muckraker/watchdog reporting: The New York Times highlights a new study from the National Registry of Exonerations, which found that official misconduct – from fabricating evidence to coercive investigation tactics – plays a role in more than half of all wrongful convictions. A related piece from The Atlantic highlights "the other police violence": the many different forms of police misconduct that disproportionately target innocent Black men. And another piece from the New York Times outlines how New York City's police unions came to embrace – and endorse – President Trump.

In complex crime storytelling: The New York Times Magazine takes a deep dive into the disturbing story of Ed Buck, the prominent political donor now facing life in prison in connection with the deaths of two men who suffered fatal meth overdoses in his West Hollywood home. And The Atlantic recounts the wild true story of "Dog Lady" Toby Dorr, the "married woman who smuggled her boyfriend out of prison in a dog crate."

And in culture/true crime: Slate reviews A Wilderness of Error, an upcoming true crime docuseries from FX. In an interview with New York Magazine, actress Alfre Woodard discusses the making of Clemency, the 2019 film in which she starred as a death row warden haunted by a botched execution. And the Los Angeles Times profiles Susan Burton, a formerly incarcerated activist, author, and founder of the annual Justice on Trial Film Festival.

Again, you can read Hannah's full weekly essay and find links to each of the mentioned articles.

And finally, here is your opportunity to catch up on previous Crime Story Newsletters.

Thanks again for reading and listening.

Kary Antholis

Publisher/Editor, Crime Story

editor@crimestory.com