This week we presented two powerful new interviews conducted by Amanda Knox with Christopher Robinson. Sean Smith continued his series on the media coverage of Covid-19 in jails and prisons, and we presented another episode of our Robert Durst podcast.

Here is our weekly roundup from CrimeStory.com.
On Tuesday, we presented Amanda Knox's interview with Jody Armour, USC law professor and one one of America's foremost scholars on social justice as well as Hip Hop culture and the law. Armour has written extensively on racial profiling, police brutality, and mass incarceration. In his new book, N*gga Theory: Race, Language, Unequal Justice, and the Law he examines concepts like "moral luck" and "blame" as well as the punitive impulse and retributive urge that runs so strong and deep in most Americans, and suggests that taming it will take a revolution in consciousness.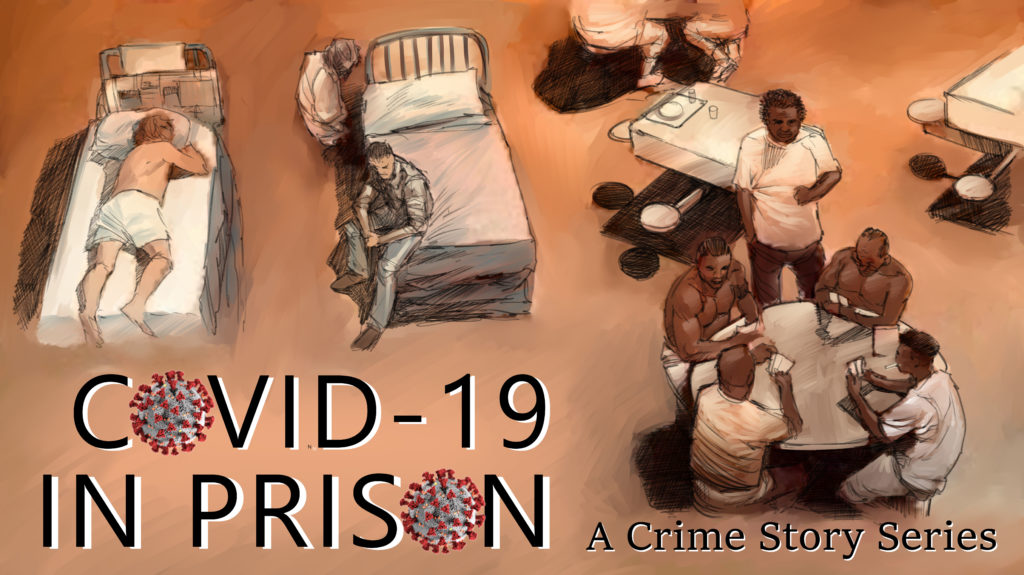 Also on Tuesday, Sean Smith presented Part 14 of his week by week analysis of the news stories aggregated in Crime Story Daily related to COVID-19 and our carceral system. In this installment, Sean looked at stories from the week of June 14.
On Wednesday, we presented Amanda Knox's conversation with Jarrett Adams. Adams was wrongfully convicted of rape and spent 10 years of his life in prison before he was exonerated. After he was released from prison, Adams got a law degree. The focus of his interview with Amanda was the case of two men, Terrence Richardson and Ferrone Claiborne, who were acquitted by a jury of the murder of a police officer, only to see a federal judge maneuver around the jury's acquittal, and enhance Richardson's and Claiborne's sentences on a minor drug conviction to life in prison.
Also on Wednesday, we released episode 9 of the podcast series Jury Duty: The Trial of Robert Durst.
In the episode, entitled Bob Doesn't Make Good Decisions, Dick Deguerin begins the opening statement in the defense of Robert Durst against the charge that he murdered Susan Berman. DeGuerin's opening in many ways telegraphs a reprise of his three-pronged strategy in defense of Durst the charge of murdering Morris Black in Galveston, Texas: 1) make the jury feel empathy for Durst with what he once called a "Poor Little Rich Boy" narrative; 2) blame the Media (in this instance the makers of The Jinx) and an aggressive prosecutor (in this case, Deputy DA John Lewin) for demonizing Durst; and 3) have Durst present a plausible narrative that he shot Black in self-defense in the course of a struggle of a gun. DeGuerin tells the jury that Durst will testify on his own behalf as he did in Galveston. That strategy got Durst acquitted of the murder charges against him in Texas. But will that strategy work on a Los Angeles jury, and are DeGuerin's legendary skills as a litigator at the same level that they were nearly two decades ago?
You can listen now by clicking on your preferred platform below.
Apple Podcasts

Spotify

Castbox – Podcast Player

Acast
As is our custom, we present a summary of Hannah Teich's curated selection of some of the more interesting stories from Crime Story Daily over the past week. (In order to get to the full essay and the story links, please click through this link to Hannah's piece at crimestory.com.)
On the criminal justice policy front: A piece from Politico focuses on felon voting rights in the context of the 2020 election. Reason highlights a proposed bipartisan change in pretrial detention rules that could free thousands of people each year. The Washington Post asks how – and if – this summer's mass protests will impact the prosecution of police misconduct. And the Brennan Center examines the impact of video proceedings on fairness and access to justice in court.
In muckraker/watchdog reporting: Pieces from the New York Times and the New Republic focus on the case of Daniel Prude, an unarmed Black man who died in police custody in March. And new research from the Brennan Center highlights the connections between law enforcement, white supremacy, and far-right militancy.
In complex crime storytelling: A piece from the Washington Post breaks down one day in the life of gun violence in America. The Los Angeles Times revisits the case of Lee Arthur Hester, who was coerced into a false murder confession at 14 years old. And the New Republic reports from Portland, Oregon, outlining how mass protests against racist police brutality sparked a historic federal crackdown on dissent.
And in culture/true crime: The New York Times reviews "A Knock at Midnight," the new memoir by defense attorney and criminal justice reform advocate Brittany K. Barnett. And The Athletic profiles formerly incarcerated journalist Keri Blakinger, who now covers criminal justice for The Marshall Project.
Again, you can click here to go to Hannah's weekly essay and find links to those articles.
For those of you wondering how you can catch up on previous Crime Story newsletters, just click here and your question shall be answered.
Thanks again for reading and listening.
Kary Antholis
Publisher/Editor, Crime Story