This was a particularly busy week at Crime Story. But all of the stories we present in our newsletter today feature individuals who, each in their own way, has been engaged in a Sisyphean struggle to find justice through our criminal legal process. We had two more interviews with such individuals by Amanda Knox and Christopher Robinson. We presented another episode of our Robert Durst Trial Podcast. We offered a special two-part interview with path-blazing documentary filmmakers, and Mike Romano gave us another update on two of his clients.
But first, in last week's newsletter we neglected to mention Amanda Knox's interview with Keeda Haynes, who returned to society after spending nearly four years in prison on a drug conviction, became a lawyer and a public defender, serves as a legal advisor for an organization that supports families impacted by incarceration, and recently ran for a seat in the United States Congress. 
On Monday, Amanda interviewed Roberto Lovato, a San Francisco-based journalist who covers the overlapping issues of violence, terrorism, the drug war and the global refugee crises.
On Tuesday, we presented a vision of what justice might look like in the case of Breonna Taylor, who was shot and killed by three Louisville police officers after they entered her apartment on a no-knock warrant.

Paul Butler — a former prosecutor, a professor at Georgetown Law, and Consulting Editor to us at Crime Story Media and crimestory.com — says the evidence warrants reckless homicide charges against these officers. In our special video presentation, Paul offers the statement would give if he was prosecuting the case against them.
On Wednesday Amanda Knox interviewed Emanuel Fair, who was found not guilty of murder after spending nine years in jail and standing for two trials.
Also on Wednesday, we premiered the eighth episode of our podcast series, Jury Duty: The Trial of Robert Durst.
In the episode entitled After The Jinx, we are taken back to March of 2015. After the debut of a pivotal episode of The Jinx, Robert Durst was arrested in New Orleans on gun charges. Deputy DA John Lewin tells the jury that this is where he first met Durst, travelling to New Orleans to interrogate him. Lewin concludes his opening statement by presenting testimony of Durst's and Susan Berman's good friend Nick Chavin. According to Chavin, when he asked Durst about Susan Berman, Durst gave Chavin a disturbing reply.
You can listen now by clicking on your preferred platform below.
On Thursday and Friday, we presented a two-part interview (part one here; part two here) with filmmakers Marc Levin and Daphne Pinkerson, who — over the last three decades — have made some of the most in depth and insightful documentaries about the overlapping American crises of crime, incarceration, societal disruption and the struggles of governments to cope with these seemingly intractable issues. I have known Marc and Daphne since 1992 when they were making films in HBO's documentary department, where I worked for the legendary television executive, Sheila Nevins. At the time, Marc and Daphne were working with Marc's dad, Al Levin, who was a thoughtful, kind and passionate man, and a real mentor to all of us until his passing in 2006.
Part one of this interview covered Marc's and Daphne's journeys into the world of storytelling, as well as their film work in the 90s and early 2000s.
In part two we focused on their latest work, the HBO documentary Stockton on my Mind examining Stockton, California and it's dynamic young mayor, Michael Tubbs. We began by discussing how the film is in many ways a culmination of much of their earlier work especially their 2 season Documentary Series, Brick City which focused on Newark, New Jersey during Corey Booker's tenure as mayor of that city.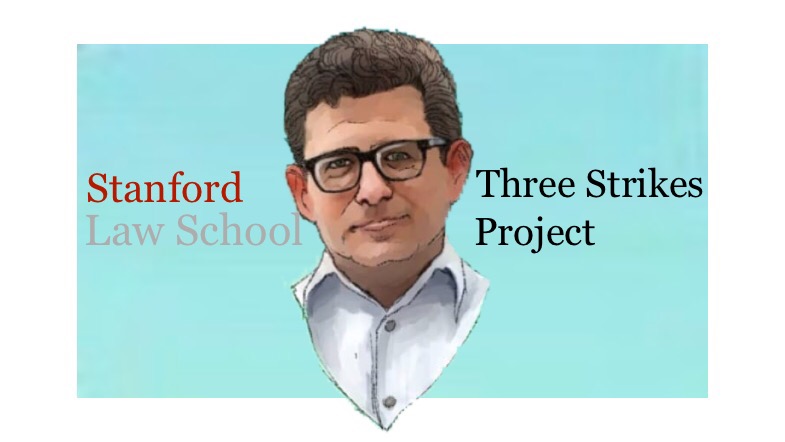 Yesterday, we presented Mike Romano's announcement of a new client release — Danny Raviart had his life-sentence vacated after serving twenty years in prison. Romano also announced that a former client and employee, Stanley Bailey, got married.
As is our custom, we present a summary of Hannah Teich's curated selection of some of the more interesting stories from Crime Story Daily over the past week. (In order to get to the full essay and the story links, please click through this link to Hannah's piece at crimestory.com.)
On the criminal justice policy front: A piece from The New Yorker focuses on Florida's prolonged battle over felony disenfranchisement. And the Los Angeles Times outlines how a relatively modest police reform proposal was derailed in California.
In muckraker/watchdog reporting: Pieces from HuffPost and The Intercept highlight the "thin blue line" between violent, far-right militias and police. Another piece from HuffPost explores the "dangerous online fever swamps" of American law enforcement, while Slate goes inside a "warrior cop" police training seminar.
In complex crime storytelling: Pieces from The New Yorker and the Washington Post focus on Kenosha, Wisconsin, where the police shooting of Jacob Blake has deepened longstanding tensions and resentments. And a piece from The Marshall Project highlights the current and former prisoners battling California's wildfires.
And in culture/true crime: A piece from The Atlantic asks, "what can incarcerated rappers teach America?" And the Columbia Journalism Review highlights the incarcerated artists and writers behind the Prison Renaissance Zine Project.
Again, you can click here to go to Hannah's weekly essay and find links to those articles.
For those of you wondering how you can catch up on previous Crime Story newsletters, just click here and your question shall be answered.
Thanks again for reading and listening.
Kary Antholis
Publisher/Editor, Crime Story