Yesterday marked the one year anniversary of the debut of crimestory.com and The Crime Story Podcast.
We are deeply grateful to all of you for your support and for your continued interest in our work. And I am particularly appreciative of all of our contributors for giving us their hard work, their talent and their passion for telling their stories with clarity and humanity.
And now onto our recap of another busy week.
On Monday, we presented Amanda Knox's interview with former U.S. District Court Judge Kevin Sharp, attorney for Leonard Peltier, who has spent the last 44 years in prison on a conviction of aiding and abetting in the murders of two FBI agents. Sharp asserts that Peltier is innocent and that he's the longest serving political prisoner in American history.
On Monday we also reported Judge Mark Windham's ruling that the trial of Robert Durst for the murder of Susan Berman will be adjourned until April of 2021.
We further announced that our podcast Jury Duty: The Trial of Robert Durst will complete it's ten-episode first season by laying out a dramatic and compelling overview of the Durst story through the competing narratives of the prosecution's and the defense's opening statements. And then it will return in the Spring of 2021 for a second season following the trial as it resumes.
On Tuesday we presented Sean Smith's article on the lead up to Judge Windham's ruling.
And on Wednesday, we released episode 4 of the podcast series Jury Duty: The Trial of Robert Durst.
In the episode, entitled Point Blank, Deputy DA John Lewin tells the jury that Robert Durst entrusted Susan Berman with his darkest secret. The prosecutor then chronicles the key events in each of their lives that led Durst to allegedly shoot his best friend in the back of her head.
You can listen now by clicking on your preferred platform below.
Apple Podcasts

Spotify

Castbox – Podcast Player

Acast
Also on Wednesday, we presented Amanda Knox's interview with Jessica Henry, Author and Scholar whose new book Smoke but No Fire explores the phenomenon of "no crime" wrongful convictions where innocent people have been tried, convicted, imprisoned, and even put to death, for crimes that never occurred in the first place. She identifies the aspects and actors of our criminal justice system that not only allow, but encourage, this kind of injustice, and she poses solutions.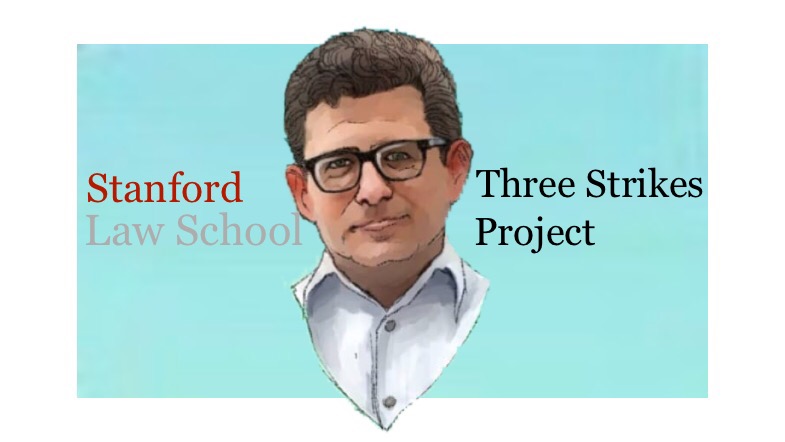 On Thursday, we presented Mike Romano's announcement that, after serving 20 years under the Three Strikes Law, the Stanford Three Strikes Project's client Keith Tribble had his life sentence vacated. During his time in prison, Tribble completed the rigorous Offender Mentor Certification Program and will be starting an internship at Options Recovery to work as an addiction counselor.
Romano also called attention to the fat that California recently reached an important milestone, reducing its prison population below 100,000 inmates for the first time in 30 years, but cautioned that, "while these developments are necessary and promising, they are temporary because of the public health emergency."
As is our custom, we present a summary of Hannah Teich's curated selection of some of the more interesting stories from Crime Story Daily over the past week. (In order to get to the full essay and the story links, please click through this link to Hannah's piece at crimestory.com.)
On the criminal justice policy front: Pieces from HuffPost, The Intercept, and The Appeal highlight major gains for the progressive prosecutor movement in Tuesday's Democratic primaries. The Chicago Tribune reports from Illinois, where Gov. JB Pritzker recently announced plans to overhaul the state's juvenile justice system. And the Des Moines Register reports from Iowa, where Republican Gov. Kim Reynolds signed an executive order this week restoring voting rights to as many as 60,000 people with felony convictions living in the state.
In muckraker/watchdog reporting: A new analysis from the Brennan Center reveals how COVID-19 is "turning prison terms into death sentences." A piece from the Washington Post focuses on the federal BOP, which has routinely opposed or ignored requests for compassionate release even during the pandemic. Pieces from Newsweek and KQED discuss shifts in public opinion regarding prison releases, while FiveThirtyEight breaks down the misguided fears and misconceptions surrounding violent crime.
In complex crime storytelling: A piece from New York Magazine focuses on Urooj Rahman, the young Brooklyn lawyer who now faces a nonnegotiable sentence of 45 years to life for throwing an improvised Molotov cocktail at an abandoned cop car. Mother Jones profiles Kevin Sawyer, associate editor of the San Quentin News, who has been chronicling San Quentin's massive COVID outbreak from the inside. And the New York Times reports from rural Missouri, where activists and the families of those killed by police are struggling to make themselves heard. 
And in culture/true crime: New York Magazine interviews Liz Garbus, director of HBO's Golden State Killer docuseries I'll Be Gone in the Dark. And the Los Angeles Times goes inside the making of Immigration Nation, "the Netflix docuseries ICE didn't want you to see."
Again, you can click here to go to Hannah's weekly essay and find links to those articles.

For those of you wondering how you can catch up on previous Crime Story newsletters, just click here and your question shall be answered.

Thanks again for reading and listening.

Kary Antholis

Publisher/Editor, Crime Story

editor@crimestory.com