Team Crime Story:This was an intense week at crimestory.com, as we presented Amanda Knox's 2-part conversation with one of America's leading advocates for the Innocence Movement. We published a big news update from Mike Romano of the Stanford Three Strikes Project. And we continued our podcast series about the Robert Durst Murder trial.
On Monday and Wednesday, we presented a two-part interview. (You may find Part 1 here and Part 2 here.) between Amanda Knox and legendary music executive, founding board member of the innocence project and host of the popular podcast series Wrongful Conviction with Jason Flom. Amanda and Jason focused their discussion on a case that has taken on a very special meaning to both of them.
On Wednesday, we also released episode 3 of our podcast series Jury Duty: The Trial of Robert Durst. In the episode, prosecutor John Lewin tells the jury that after his wife Kathie's disappearance, Robert Durst travelled to New Jersey and made a series of collect calls from an area of the state near the Pine Barrens, a notorious Mafia burial ground made famous by the HBO series The Sopranos.

You can listen now by clicking on your preferred platform below.
Apple Podcasts

Spotify 

Castbox – Podcast Player

Acast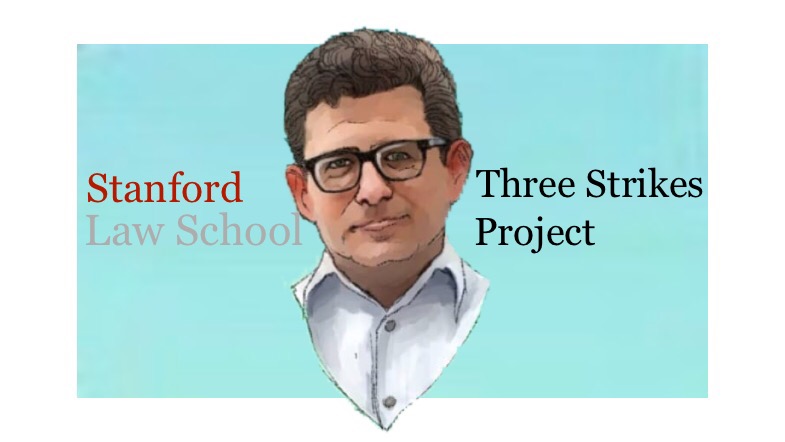 On Thursday, we presented Mike Romano's announcement that, after serving 24 years of a life sentence for shoplifting three cans of instant coffee from a drugstore in San Mateo, the Stanford Three Strikes Project's longtime client Dennis Barnes was freed from San Quentin State Prison.
As is our custom, we present a summary of Hannah Teich's curated selection of some of the more interesting stories from Crime Story Daily over the past week. (In order to get to the full essay and the story links, please click through this link to Hannah's piece at crimestory.com.)On the criminal justice policy front: A piece from The Marshall Project highlights one city's experiment with police reform. In a New York Times op-ed, San Francisco DA Chesa Boudin calls on local prosecutors to implement and enforce meaningful reform. A piece from Politico focuses on California, where the coronavirus and George Floyd protests have made tough-on-crime campaigns a hard sell. And the New York Times reports from New Jersey, where lawmakers are weighing a first-in-the-nation proposal to reduce the state's prison population by as much as 20%.
In muckraker/watchdog reporting: This week, CBS reported that the federal Bureau of Prisons reached a grim milestone: 100 inmate deaths from coronavirus. A piece from the Brennan Center examines the procedural hurdles and tough legal standards preventing incarcerated people from seeking relief in federal court. In a piece for the Washington Post, a journalist behind bars at San Quentin State Prison recounts his own experience of contracting COVID-19. And a piece from Slate focuses on California's Democratic attorney general, who is fighting to keep prisoners on the state's overcrowded death row.
In complex crime storytelling: The Marshall Project constructs an "oral history" of the first federal execution in the United States since 2003. And the Washington Post recounts a tense encounter between a white police officer and a "troubled Black woman" in a poor, racially-segregated neighborhood of Huntsville, Alabama.
And in culture/true crime: A piece from the Chicago Tribune focuses on the Black crime fiction writers working to diversify their genre. A piece from BuzzFeed asks how the Black Lives Matter movement will influence true crime, and the New York Times highlights five true-crime podcasts centering racial justice.

Again, you can click here to go to Hannah's weekly essay and find links to those articles.

For those of you wondering how you can catch up on previous Crime Story newsletters, just click here and your question shall be answered.

Thanks again for reading and listening.

Kary Antholis

Publisher/Editor, Crime Story

editor@crimestory.com