Team Crime Story:This was another busy week at crimestory.com, we highlighted the work of pioneering individuals in the movement to make America a more just nation. We continued our series on the media coverage of the impact of the COVID-19 virus on America's prisons and jails. We published two updates from Mike Romano of the Stanford Three Strikes Project.
And perhaps most significantly for our Crime Story endeavor, we launched our new podcast venture.
On Monday, we presented a conversation between Amanda Knox and Connie Rice, one of her generation's most innovative grass roots civil rights attorneys, activists and reformers. Rice discussed her current efforts to understand what will be the most effective initiatives in serving the mission "to realize the American constitution for everybody who has been left out of the equation"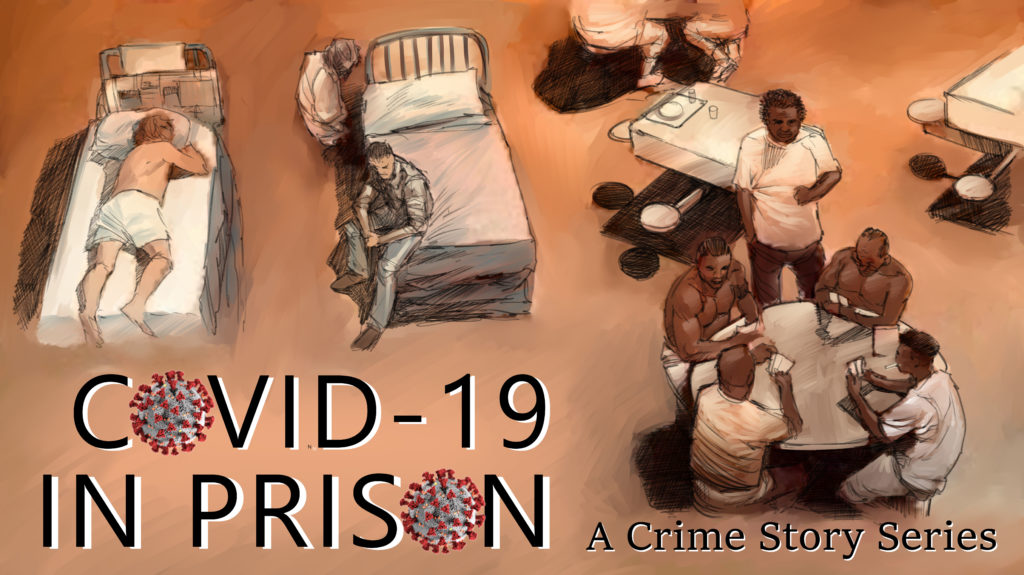 On Tuesday, Sean Smith continued hisweek by week analysis of the news stories aggregated in Crime Story Daily related to COVID-19 and our carceral system. In this installment, Sean looked at stories from the week of May 10.
On Wednesday, we offered a conversation between Amanda Knox, Rebecca Weiker and Phil Melendez, respectively the Program Director and Program Manager at Restore:Justice an organization that facilitates encounters between those who commit violent crimes and those who survive them. Weiker's and Melendez's personal stories (family member of a murder victim and homicide convict) are fascinating and powerful and this interview is tremendously compelling.
And also on Wednesday, premiered the first episode of our path-blazing new podcast series, Jury Duty: The Trial of Robert Durst. The series breaks ground by telling the stories presented in a murder trial as the trial is happening.
In the pilot episode, prosecutor John Lewin begins his opening statement by telling the jury that the case actually involves the murder of three people: Durst's wife Kathie Durst, his friend Susan Berman and a man named Morris Black.
You can listen now by clicking on your preferred platform below.
Apple Podcasts

Spotify

Castbox – Podcast Player

Acast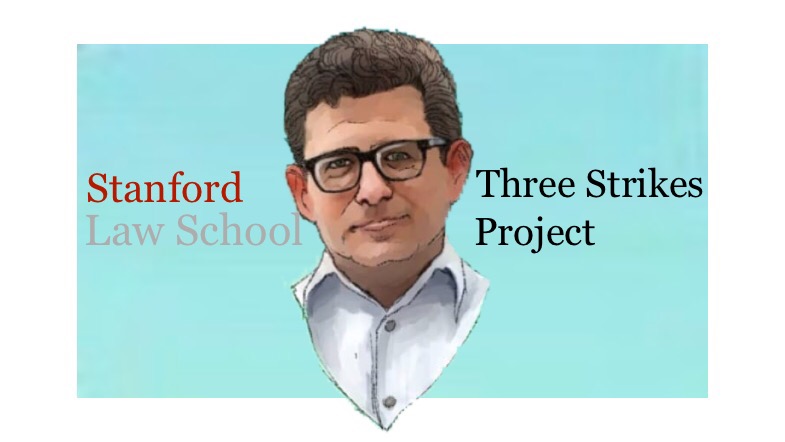 Also this week, we presented Michael Romano's two most recent newsletters recounting the recent successes Stanford Law School's Three Strikes Project, whose mission is to reverse the most unjust criminal sentences.
In these newsletters, Romano writes about the releases of David Flores in California and Harold Bell in Oklahoma. Both men, Romano recounts, dedicated themselves, while they were incarcerated, to bettering themselves and helping those around them.
---
As is our custom, we present a summary of Hannah Teich's curated selection of some of the more interesting stories from Crime Story Daily over the past week. (In order to get to the full essay and the story links, please click through this link to Hannah's piece at crimestory.com.)
On the criminal justice policy front: In a piece for The New Yorker, legal analyst Jeffrey Toobin surveys the "halted progress" of federal criminal justice reform at an otherwise hopeful moment for change. The Center for American Progress assesses the overall state of police reform, while pieces from TheAtlantic and KQED highlight groundbreaking reform legislation in Colorado and Berkeley, CA. And TheNation profiles José Garza, a former public defender and progressive advocate who is poised to become Travis County, Texas' next DA.
In muckraker/watchdog reporting: The New York Times reports from the federal penitentiary at Terre Haute, where, on Tuesday, Daniel Lewis Lee became the first federal prisoner to be executed in the United States since 2003. Slate outlines an intense legal battle in the final hours of Lee's life, condemning the late-night Supreme Court decision that allowed the execution to proceed as not only cruel, but "legally indefensible." In a piece for The Marshall Project, Billie J. Allen, an inmate on federal death row, describes the "shared terror of wondering who's next." And a Reuters investigation reveals how the Trump administration secured a secret supply of execution drugs.
In complex crime storytelling: In a piece for The New Yorker, historian Jill Lepore traces the origins of policing from its etymological roots in ancient Greece, through medieval Europe and into the US, where the rise of modern police forces was inextricably tied to slavery. And a piece from the New Republic focuses on the case of Tony Timpa, a white man killed by police, highlighting the role that institutionalized anti-Black racism plays in police shootings — even when the victims are white.
And in culture/true crime: A piece from Vanity Fair questions whether true crime podcasts can adapt to the era of "defund the police." A piece from Vogue looks at how TV cops have shaped our understanding of sexual assault. And The Nation highlights a selection of documentaries chosen for the 2020 Human Rights Watch Film Festival.
Again, you can click here to go to Hannah's weekly essay and find links to those articles.
For those of you wondering how you can catch up on previous Crime Story newsletters, just click here and your question shall be answered.
Thanks again for reading and listening.
Kary Antholis
Publisher/Editor, Crime Story