This was a busy week at crimestory.com, we highlighted the work of two dynamic young reform advocates. We continued our series on the media coverage of the impact of the COVID-19 virus on America's prisons and jails. We also continued our in depth coverage of the trial of Robert Durst for the murder of his friend Susan Berman.
And perhaps most significantly for our Crime Story endeavor, we announced the launch of an exciting new venture.
On Monday, we presented Amanda Knox's interview with criminal justice reformer and former prosecutor, Adam Foss. Adam's Ted Talk entitled A Prosecutor's Vision for a Better Justice System has nearly 2.4 million views on the Ted platform, and is approaching 3 million views on all platforms combined. In the interview, he discusses his approach to transforming the system from within by changing the way its gatekeepers view their responsibility and exercise their authority.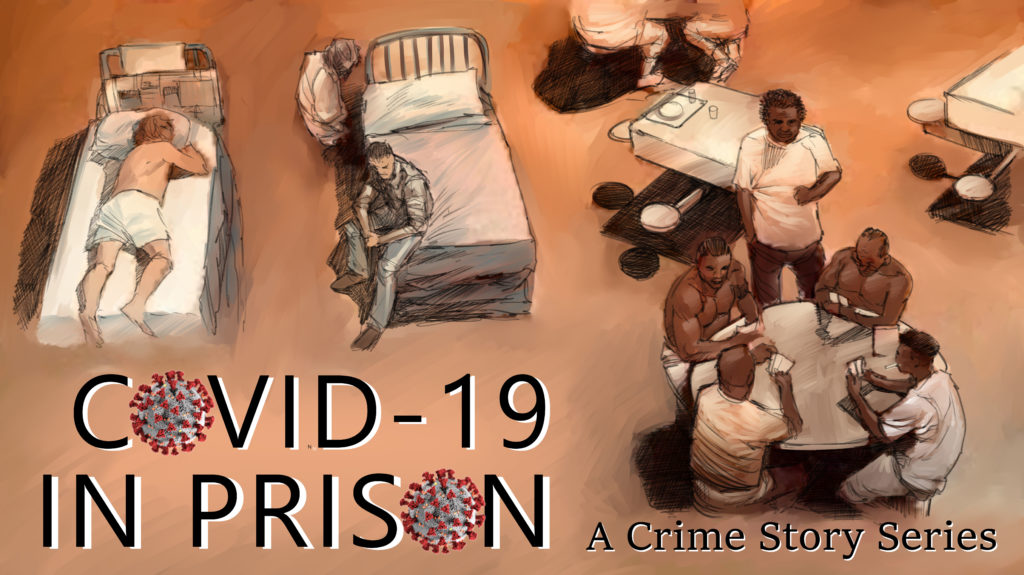 On Tuesday, Sean Smith continued his week by week analysis of the news stories aggregated in Crime Story Daily related to COVID-19 and our carceral system. In this installment, Sean looked at stories from the week of May 3.
On Wednesday, Amanda Knox interviewed DeRay McKessen, civil rights leader, podcast host and organizer for the Black Lives Matter movement. McKessen wrote about his experiences organizing and protesting for the Black Lives Matter movement in his memoir, On the Other Side of Freedom: The Case for Hope. Amanda reached out to him to better understand how storytelling within and around the Black Lives Matter movement has evolved since 2014.
We also presented Sean Smith's The Robert Durst Trial: Mistrial Hearing in which Sean offers an insightful chronicle of the high-stakes arguments made regarding the defense team's motion for Judge Mark Windham to declare a mistrial because of the Covid-19 public health emergency. Sean's piece also examines the debate over how video technology may be used in this trial because of the pandemic.
And on Wednesday, we announced our path-blazing new podcast series, Jury Duty: The Trial of Robert Durst. The series will break ground by telling the stories presented in a murder trial as the trial is happening. The new broke in Deadline Hollywood.
Jury Duty: The Trial of Robert Durst is a partnership between Crime Story Media and podcast giant, Acast. The series will be available on all podcast players, including Apple Podcasts, Spotify, and the Acast app, starting Wednesday, July 15. Listen to the trailer here or in the player below.
As is our custom, we present a summary of Hannah Teich's curated selection of some of the more interesting stories from Crime Story Daily over the past week. (In order to get to the full essay and the story links, please click through this link to Hannah's piece at crimestory.com.)
On the criminal justice policy front: A New York Times op-ed focuses on the role of unnecessary arrests in spreading the coronavirus, highlighting the relationship between mass criminalization, systemic racism, and public health. In an interview with the Boston Review, sociologist Alex Vitale explains the connection between "neoliberal austerity" and America's policing crisis. Pieces from the Times and the Washington Post explore the growing consensus behind calls to "defund the police." Pieces from CNN and New York Magazine focus on the BREATHE Act, a sweeping legislative proposal to radically transform policing and the criminal justice system.
In muckraker/watchdog reporting: Prison Policy Initiative highlights startling new research on the pandemic's devastating impact behind bars. A piece from Politico Magazine outlines how US prisons and jails became "ground zero" for COVID-19. A piece fromThe Guardian focuses on California, where nearly 5,000 inmates have tested positive for the virus and 22 have died. Reason retraces the path of a deadly outbreak at San Quentin, a public health catastrophe of the state's own making. In pieces from Slate and Mother Jones, inmates at San Quentin describe a "horror movie" inside the prison as the virus continues to spread.
In complex crime storytelling: Pieces from Slate and the New Republic focus on gendered and sexual violence as they fit into the larger conversation around police. In a piece forThe Atlantic, organizer and human rights lawyer Derecka Purnell recounts her own journey into the theory and practice of abolition. And two pieces, from Hyperallergic and the LA Times, focus on '60s-era Los Angeles, finding precedents for our current moment of unrest in the city's long history of resistance to police repression and brutality.
And in culture/true crime:Rolling Stone reviews Netflix's new reboot of Unsolved Mysteries, the "OG of TV true crime." Texas Monthly reviews the Showtime docu-series Outcry, which explores a complex, troubling story of wrongful conviction. And a short-form documentary from theNew York Times captures former inmates' "surreal" first moments of freedom.
Again, you can click here to go to Hannah's weekly essay and find links to those articles.
For those of you wondering how you can catch up on previous Crime Story newsletters, just click here and your question shall be answered.
Thanks again for reading and listening.
Kary Antholis
Publisher/Editor, Crime Story