This week at crimestory.com, I followed up on my interview from early April with an attorney who represents indigent criminal defendants in Los Angeles. Amanda Knox continued her series of interviews; Sean Smith contributed another chapter in our series on the way that the story of Covid-19 in prisons has unfolded in the press; and we published another update from the Three Strikes Project.
I also offered commentary on Court TV about a Mistrial Hearing in the trial of Robert Durst for the murder of Susan Berman. You can find that segment here. We will have Sean Smith's recap piece on that hearing in the coming week.
On Monday, we presented Amanda's interview with Joshua Hoe, the founder of the podcast Decarceration Nation, who explores issues of criminal justice reform and seeks to humanize prisoners, regardless of their crimes, in the hopes of moving toward a restorative, rather than punitive, system.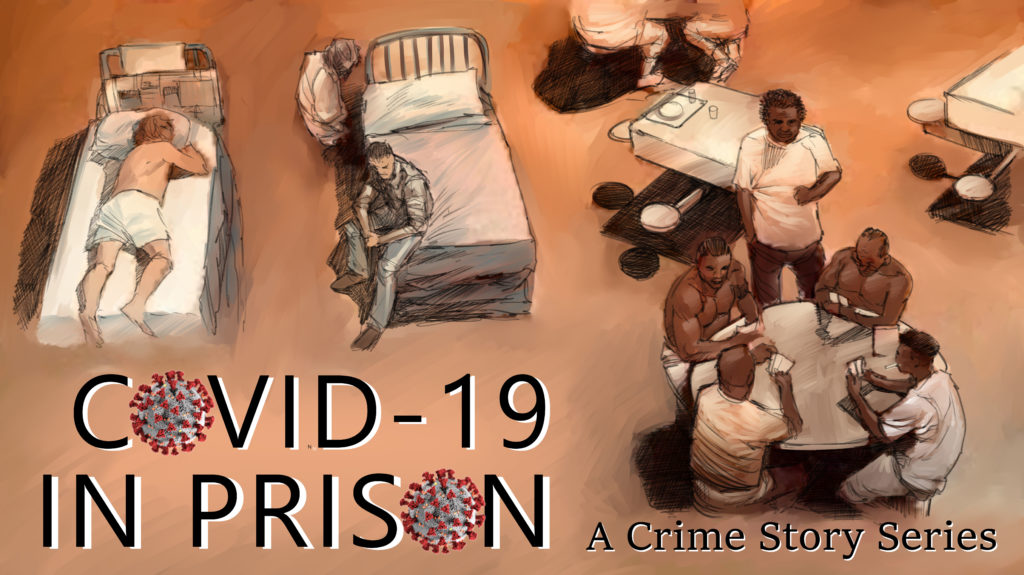 On Tuesday, Sean Smith continued his week by week analysis of the news stories aggregated in Crime Story Daily related to COVID-19 and our carceral system. In this installment, Sean looked at stories from the week of April 19.
On Wednesday, we presented Amanda's interview with Steve Moore,  a former Special Agent for the FBI and now a law enforcement contributor for CNN. Amanda reached out to Moore to better understand how law enforcement officers are responding to calls to defund and abolish the police and replace law enforcement with more robust, community-based, social safety nets.  
In April, as part of our effort to understand how the public health emergency is affecting criminal defense attorneys and their clients, we spoke with a Los Angeles-based Bar Panel Attorney, who requested anonymity so that they could speak freely. Last week we followed up with that attorney to catch up on their observations two months later.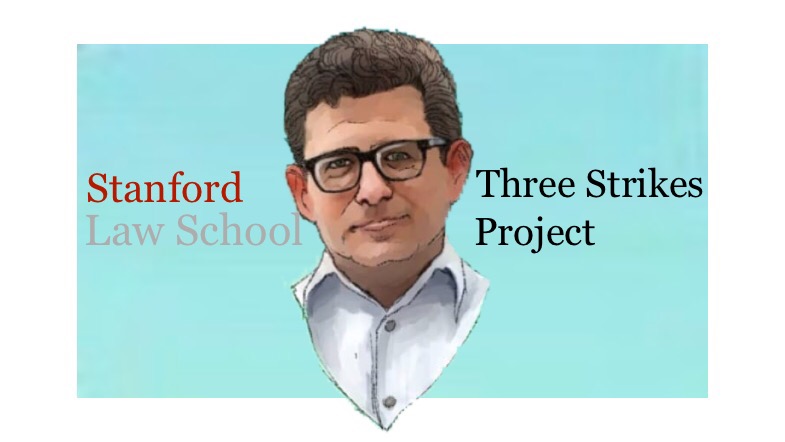 Also this week, we presented Michael Romano's most recent newsletter from Stanford Law School's Three Strikes Project, whose mission is to reverse the most unjust criminal sentences.

In this newsletter, Romano writes about the release of Peter Hayberger, who was arrested for burglary and sentenced to 65-to-life under the Three Strikes law in 1998. His sentence was recalled by a Santa Clara County Superior Court after both the prosecution and prison authorities agreed that Pete's life term should be vacated and that he should be released.
As is our custom, we present a summary of Hannah Teich's curated selection of some of the more interesting stories from Crime Story Daily over the past week. (In order to get to the full essay and the story links, please click through this link to Hannah's piece at crimestory.com.)

On the criminal justice policy front: The New York Review of Books outlines how and why "defund" and "disband" became the demands of the mass protest movement. As calls to defund gain unprecedented traction, NBC News focuses on what they might mean in practice, while USA Today highlights the handful of communities that have already started. A piece from The Appeal emphasizes the culpability of judges in upholding mass criminalization and incarceration, while a piece from the Boston Review focuses on the role of prosecutors. The New York Times explains why federal police reform legislation stalls in Congress, and the Washington Post outlines why both parties' police reform bills ultimately fall short. Finally, Politico Magazine highlights ten upcoming down-ballot races and initiatives that could fundamentally change the way cities and states around the country approach policing and criminal justice.
In muckraker/watchdog reporting: ProPublica goes inside the Louisiana State Penitentiary in Angola, the largest maximum-security prison in the country and home to one of its worst coronavirus outbreaks. A piece from the New Republic highlights the "vast, hidden inequities of the civil legal system," and a piece from The Atlantic explores the "hidden constitutional costs" of mass incarceration.
In complex crime storytelling: A piece from the New York Times focuses on the case of Robert Williams, who was wrongfully arrested based on a flawed match from a facial recognition algorithm. And an essay from n+1 Magazine follows the spread of COVID-19 through New York's prisons and jails, contrasting snippets from Gov. Andrew Cuomo's daily coronavirus briefings with letters and emails from inmates on the inside.
And in culture/true crime: A piece fromThe New Yorker highlights the art of anti-racist activism, while a piece from Mother Jones focuses on the problematic politics of true crime.

Again, you can click here to go to Hannah's weekly essay and find links to those articles.
For those of you wondering how you can catch up on previous Crime Story newsletters, just click here and your question shall be answered.
Thanks again for reading and listening.

Kary Antholis
Publisher/Editor, Crime Story

editor@crimestory.com