Last week at crimestory.com, we devoted our entire newsletter to Crime Story Consulting Editor Paul Butler's column The Simple Opportunity to Breathe. This week we recap the past two weeks of work by Amanda Knox and Christopher Robinson as well as check in on Part 4 of Sean Smith's series examining COVID-19 in prison. But first, a word about our follow up to Paul Butler's column.
On Tuesday of this past week we published Will the Chokehold Be Unlocked?: A Conversation with Paul Butler. In that interview, Paul and I revisited the themes and ideas in Paul's 2016 book Chokehold: Policing Black Men and it's relevance to the wave of protest, backlash and discussions of reform and revolution in our national approach to law-enforcement in the aftermath of the death of George Floyd in Minneapolis, Minnesota. (You can also find excerpts of Paul's testimony this week before Congress here.)
Over the past two weeks we have presented interviews by Amanda Knox with:
Dennis Maher, who was 23 years old when he was wrongly convicted of a spree of rapes that took place in Middlesex County, Massachusetts. In 2003, after 19 years of proclaiming his innocence, DNA evidence exonerated him of each and every one of the rapes attributed to him, and Maher was freed. 
Noura Jackson, who was wrongly convicted of stabbing her mother to death when she was just 18 years old, despite the fact that no physical evidence linked her to the crime scene and instead indicated two to three unidentified perpetrators. In 2014, her conviction was vacated, but Jackson remained in prison while the district attorney considered trying her again. Eventually, the district attorney offered Jackson the controversial Alford plea, which allowed her to assert her innocence while conceding that there was enough evidence to re-convict her. Jackson accepted, and was finally freed in 2016.
Jessica Jackson, who is a human rights attorney and director and co-founder of #cut50, a bipartisan advocacy effort aimed at reducing America's prison population. She is also chief advocacy officer of Reform Alliance, an organization chaired by Meek Mill, Jay-Z, and Van Jones, which advocates for legislative changes in favor of the millions of Americans "stuck in the revolving door of probation and parole."
Lorena Gallo, formerly Lorena Bobbitt, who became a tabloid staple and household name in the '90s when she was put on trial for maiming her then-husband, John Bobbitt. Her case was sensationalized, but it also brought domestic violence and intimate partner sexual assault to the forefront of national discussion. Gallo was ultimately found innocent by reason of temporary insanity resulting from the prolonged physical, sexual, and emotional abuse she suffered over the years of her marriage.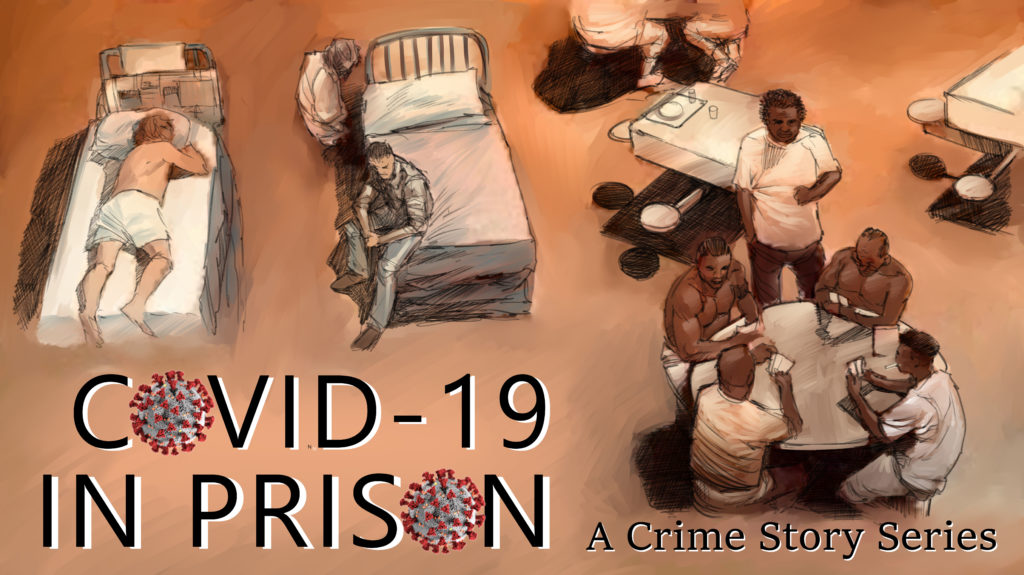 On last Sunday, Sean Smith continued his week by week analysis of the news stories aggregated in Crime Story Daily related to COVID-19 and our carceral system. In this installment, Sean looked at stories from the week of April 5.
As is our custom, we present a summary of Hannah Teich's curated selection of some of the more interesting stories from Crime Story Daily over the past week. (In order to get to the full essay and the story links, please click through this link to Hannah's piece at crimestory.com.)
On the criminal justice policy front: Policing continued to dominate the news this week as calls for change gained traction. Reason and the Houston Chronicle report on police reforms in Texas and New York. And the New York Times reports on the Justice in Policing Act, a sweeping police reform bill aimed at combating excessive use of force and making it easier to track and prosecute misconduct. But some say the proposed reforms do not go far enough. A piece from The Atlantic highlights the need to rethink our criminal justice system as a whole. The New Republic focuses on the "rush to redefine 'defund the police.'" A piece from Time focuses on divisions within the Black Lives Matter movement. And the Philadelphia Inquirer offers a successful model for "defunding the police" in the city of Camden, New Jersey.
In muckraker/watchdog reporting: Slate examines the "toxic, co-dependent relationship" between prosecutors and police. And the New York Times focuses on police unions, one of the most significant roadblocks to reform.
In complex crime storytelling: A piece from New York Magazine explores the origins of the "police riot." An essay from n+1 Magazine offers a first-person account of police violence and arrest. And a piece from the Boston Review recounts the long history of calls to abolish the police.
And in culture/true crime: This week, the New York Times reported that the pioneering, polarizing reality show "Cops" was canceled after 32 seasons on the air. A piece from The Marshall Project focuses on "Cops" as "the country's most durable portrayal of American law enforcement." A piece from the Los Angeles Times outlines the data on policing on TV. And a piece from the Washington Post focuses on more true-to-life portrayals of policing.
Again, you can click here to go to Hannah's weekly essay and find links to those articles.

For those of you wondering how you can catch up on previous Crime Story newsletters, just click here and your question shall be answered.

Thanks again for reading and listening.

Kary Antholis

Publisher/Editor, Crime Story

editor@crimestory.com