This week at crimestory.com, Amanda Knox continued her series of interviews with the wrongfully convicted, Chris Tarricone filed one last pre-hiatus story on the Robert Durst trial, and Sean Smith contributed another chapter on the way that the story of Covid-19 in prisons has been told in the press. We also introduced a new contributor.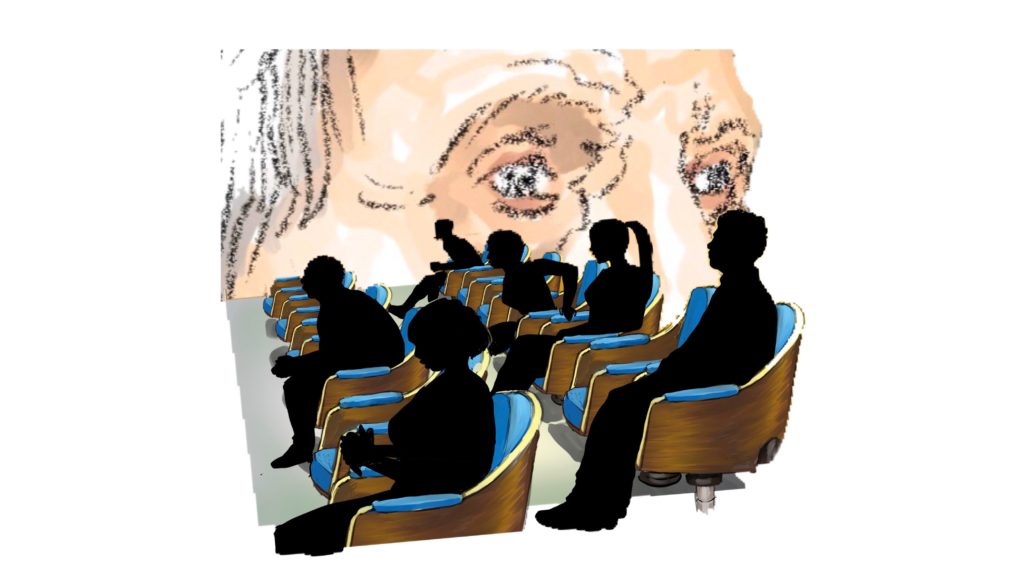 On Tuesday, we published Family, Friends, and Pets: Emotional Storytelling in the Trial of Robert Durst, Chris Tarricone's piece about the testimony of Virginia McKeon, the sister of Durst's presumed-dead wife Kathie and one of the last witnesses to take the stand before the trial was halted due to the public health emergency.
Chris's article assesses the role of McKeon's testimony in the compilation of personal storytelling woven by the prosecution into a series of striking, richly specific, and emotional narratives.
On Wednesday, we presented Amanda Knox's Interview with Clay Chabot who spent 22 years in prison on a rape and murder conviction until DNA evidence led an appellate judge to vacate that conviction.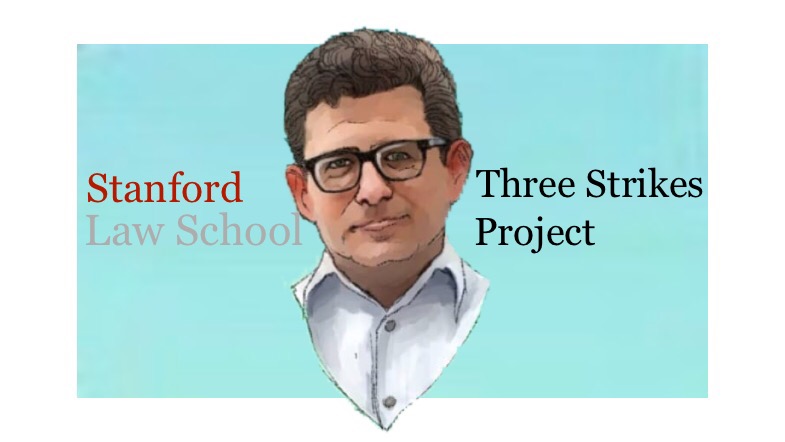 On Wednesday we announced that CRIME STORY has received permission to re-print Michael Romano's newsletters from Stanford Law School's Three Strikes Project, whose mission is to reverse the most unjust criminal sentences.
In this newsletter, Romano writes about the release from prison of two of the Project's clients – Harold Dampier and Michael Wortham – from prison after they had been incarcerated for 21 and 22 years respectively.
Romano and his colleague Susan Champion were recently interviewed by Amanda Knox for CRIME STORY and you can find the podcast and the transcript of that interview here. You can find a story about Romano's participation in a U.S. Congressional field hearing on criminal justice reform here. You can find past issues of Romano's newsletter here.
On Friday, we presented Amanda's interview with Scott Lewis, who was wrongfully convicted of a 1990 double homicide based on the testimony of an incentivized informant. Despite having an alibi for the time of the killings, Lewis was convicted and sentenced to 240 years in prison, later reduced to 120 years. He spent two decades fighting to prove his innocence, and his conviction was finally overturned in 2015 after a detective came forward testifying that a dirty cop had coerced a false statement from the informant.
As is our custom, we present a summary of Hannah Teich's curated selection of some of the more interesting stories from Crime Story Daily over the past week. (In order to get to the full essay and the story links, please click through this link to Hannah's piece at crimestory.com.)
On the criminal justice policy front: The New York Times reports a major win in Florida's ongoing battle over felony disenfranchisement: last weekend, a federal judge struck down a controversial law that severely restricted voting rights for people with serious criminal convictions. And a piece from USA Today focuses on the ongoing coronavirus crisis in America's prisons and jails – a "lesson in humanity" toward incarcerated people – and its implications for the future of criminal justice reform. In muckraker/watchdog reporting: A ProPublica investigation reveals the secret Bureau of Prisons policy making it harder for federal inmates to qualify for release. While a handful of celebrity prisoners have been granted home detention, more than 98% of America's 166,000 federal inmates remain behind bars. And a piece from the Washington Post focuses on Andrea Circle Bear, the first female inmate in the federal system to die of COVID-19. The piece, written by Andrea's grandmother, calls on lawmakers to hold the BOP accountable for her granddaughter's death. In complex crime storytelling: The New York Times reports from Minneapolis, where George Floyd, an unarmed black man, died in police custody on Monday. Graphic video of Floyd's violent arrest was widely circulated online, sparking protests across the country and a federal civil rights investigation. Vox covers the story of Christian Cooper, the black bird-watcher whose racially charged altercation with a white woman in New York City's Central Park blew up on social media earlier the same day. In a piece for The New Yorker, Jelani Cobb reflects on the two incidents, which have "taken on the appearance of the control and the variable in a grotesque experiment about race in America." And New York Magazine examines the role of law enforcement, our "most resilient institution," during the pandemic. And in culture/true crime: The Los Angeles Times reviews "All Day and a Night," a feature-length drama from Netflix that explores the intersections of systemic poverty, intergenerational trauma, and mass incarceration. And the New Republic reviews "AKA Jane Roe," an FX documentary about Norma McCorvey, the plaintiff made famous as "Jane Roe" in the landmark abortion-rights case Roe v. Wade.Again, you can click here to go to Hannah's weekly essay and find links to those articles.

For those of you wondering how you can catch up on previous Crime Story newsletters, just click here and your question shall be answered.

Thanks again for reading and listening.

Kary Antholis

Publisher/Editor, Crime Story

editor@crimestory.com