Team Crime Story:
Welcome to our weekly review of the events at crimestory.com.
This week we saw the culmination of two stories that we at Crime Story have been covering for many months; the L. A. District Attorney primary was on Tuesday and opening arguments in the trial of Robert Durst began on Wednesday.
On Monday, we presented all of our coverage of the L.A. District Attorney election on the eve of the final day of primary voting. When the polls closed and the returns started coming in, it quickly became clear that incumbent District Attorney Jackie Lacey was in a dominant position, with challengers George Gascón and Rachel Rossi splitting the vote opposing Lacey's candidacy. As of today, with hundreds of thousands of votes remaining to be counted, Lacey is hovering at just over 50% of the vote, and Gascón in a distant second place. If Lacey can finish above that threshold, she will avoid a runoff election against Gascón in November.
On Tuesday, in anticipation of the beginning of opening statements in trial of Robert Durst we presented all of CRIME STORY'S Pretrial Reporting on the People vs. Robert Durst since our launch last August.
On Thursday, as the prosecution was presenting The People's opening statement, Karen Ann Coburn offered a reflection on jury selection in the Durst trial in her piece The Hot Box and the Trial of Robert Durst.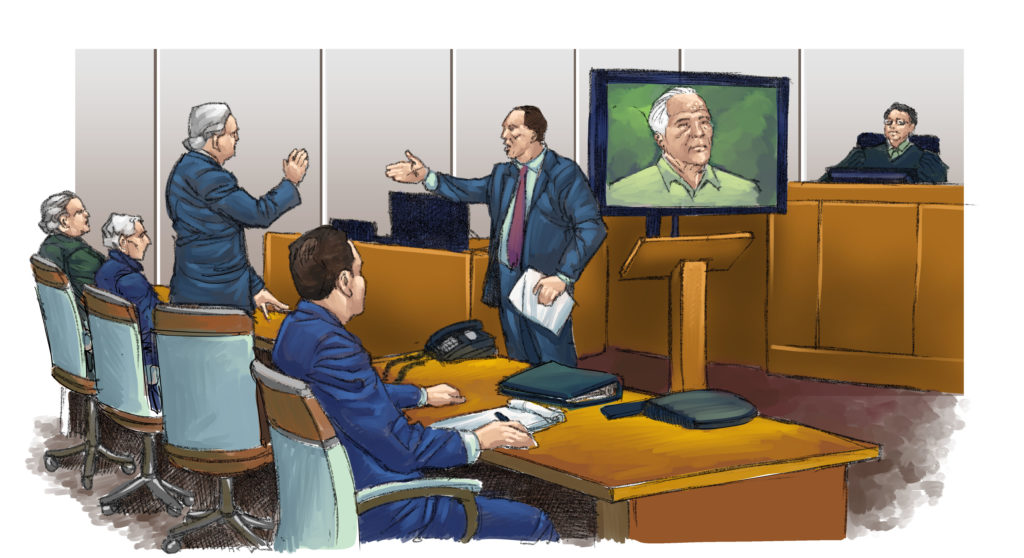 And yesterday, we offered a blog discussion between members of the Crime Story team where we assess the effectiveness of the Prosecutor's Cinematic Opening in The People vs. Robert Durst. The participants in the discussion are Sean Smith, Kary Antholis, Chris Tarricone, Karen Ann Coburn and Molly Miller. 
For those of you wondering how you can catch up on previous Crime Story newsletters, just click here and your question shall be answered.
We close this week, as is our habit, with Hannah Teich's curated selection of some of the more interesting stories from Crime Story Daily over the past week.
Hannah, who edits this Daily section, groups the aggregation into four general topic areas: criminal justice policy reporting; muckraking/watchdog reporting; complex crime storytelling; and stories that examine the impact of criminal justice and true-crime in the culture.
Click here to go to Hannah's weekly essay.
Thanks for reading and listening.
Kary Antholis
Publisher/Editor, Crime Story